Hurling sin-bin a positive step forward, says Cummins
March 01, 2021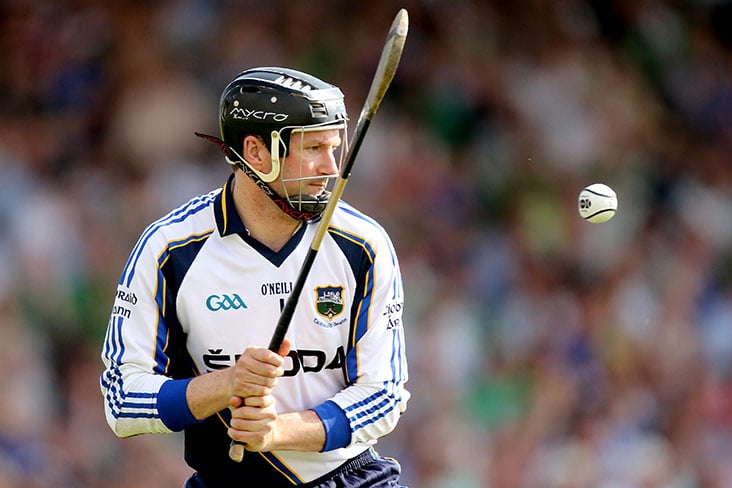 Former Tipperary keeper Brendan Cummins
Former Tipperary goalkeeper Brendan Cummins has described the introduction of the sin bin in hurling as "a positive step forward" for the sport.
A sin-bin will be trialled in this year's hurling league and championships after the motion was passed at Congress at the weekend.
Devised by the standing playing rules committee, it now means a cynical foul committed inside the 20m line or semi-circle that denies a clear goal scoring opportunity, in either hurling or football, will result in a ten minute sin-bin for the offending player and a penalty for the attacking team.
"I think it is a positive step forward, but it will be really, really interesting to see how it pans out and what way it is interpreted by referees over the course of the championship," Cummins told RTÉ's Morning Ireland.
"Now that we won't have a major amount of time coming out of Covid to practice, or to get a feel for what the interpretation is going to look like, so all the eyes, and focus, is going to be on them."
On the possibility of some players engineering fouls within 20 metres of goal to earn a penalty, he added:
"I don't really see it. I think if a player gets inside eight, nine, 10 yards, and has the freedom to hit the ball, then I think they will take the shot. It's instinctive. Hurling is different to most other sports in how quickly the ball can move. These guys, if they get a chance to whistle it into the back of the net, they won't think twice about it."
Most Read Stories