Kerry footballer facing Winning Streak dilemma on Saturday
October 14, 2019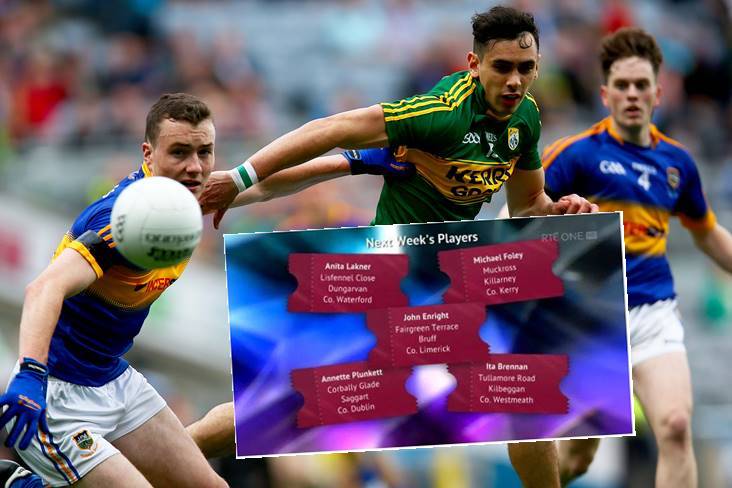 East Kerry's Mike Foley in action for Kerry minors in 2015 and inset next week's Winning Streak players!
A club footballer in Kerry will have to choose between playing in a county SFC quarter-final or going on Winning Streak on Saturday.
East Kerry's Mike Foley has been drawn to take part in the popular RTE Saturday night game show where he stands to win a minimum of €10,000. However, as the show is pre-recorded in RTE's Donnybrook studios on Saturday afternoon, it clashes with East Kerry's Kerry SFC quarter-final against Dingle in Killarney, leaving Mike with a dilemma on his hands.
The Spa clubman and former All-Ireland minor winner kicked four points for the divisional side in their third round win over Kerins O'Rahilly's and the expectation is that he will play the game and send a family member to Dublin to represent him on Winning Streak.
Most Read Stories