Limerick's style is hard to replicate, says Canning
March 21, 2023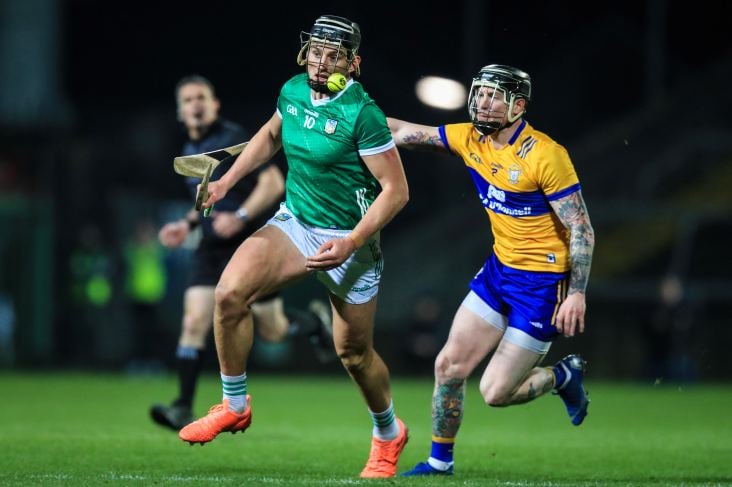 Limerick's Gearoid Hegarty with Aaron Fitzgerald of Clare ©INPHO/Evan Treacy
Joe Canning says teams trying to copy Limerick's style of play are failing because they don't have the quality to execute it.
Speaking on RTÉ's Allianz League Sunday after watching Kilkenny's clash with Waterford at Nowlan Park, the Galway great commented: "Everybody has their own way of what way they want to play. I'd think it would be very foolish of any team to try and be like Limerick if they don't have the players to be like Limerick.
"I think what sets them apart, and I've spoken about this before, is that their touch work is excellent.
"Limerick do not make mistakes like we saw today between Kilkenny and Waterford. There were handling errors. I know the weather wasn't great and it didn't allow for a free-flowing game, but every team is trying their own things and what suits them.
"That's the right way to go about it; the smart way to go about it.
"So people say you want to play like Limerick, going through the lines and then releasing to the full forward line, but we didn't really see that [at Nowlan Park]. Waterford wanted to carry a lot of their play and the odd time then go long, and so did Kilkenny at times.
"It wasn't really working for them. There was no great supply of ball going into either corner."
Most Read Stories