"They trust him to get the job done"
September 26, 2021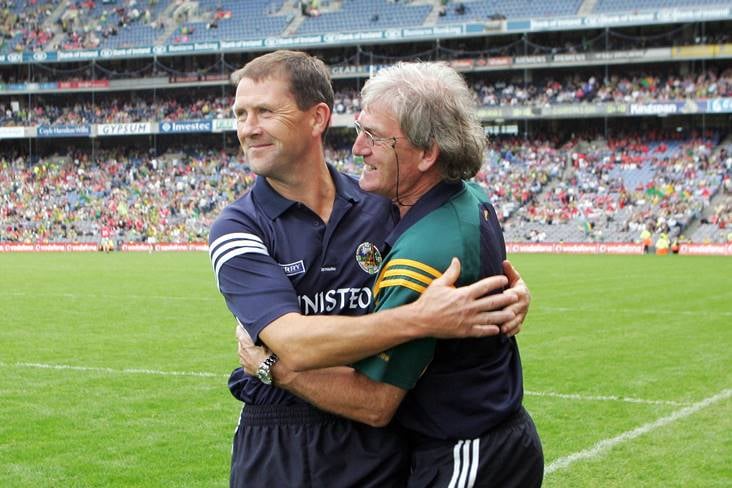 Kerry manager Jack O'Connor celebrates with selector Ger O'Keeffe after beating Cork
Former Kerry boss Eamonn Fitzmaurice says it's a relief to finally have a management team in place for 2022.
Jack O'Connor is set to lead the Kingdom next season after he was appointed to a third term on Friday evening, with Diarmuid Murphy and Mike Quirke joining him as selectors.
Fitzmaurice, who remains the last man to guide Kerry to the Sam Maguire Cup, believes the Dromid Pearses clubman's experience likely tipped the scales in his favour.
"The big thing is relief down here," Fitzmaurice told RTÉ's Saturday Sport.
"Over the past couple of weeks, it had been un-Kerry like really that there was so much going on in the public eye with regards to the appointment. There seemed to be a new twist every day and keeping everyone talking.
"I think there has been an appetite in the past few days to get some sort of closure, to get someone in place and start looking forward to next season."
He added: "You are going to be judged by results. It will be about winning the All-Ireland for Jack and the lads within, certainly two years, but hopefully next year from a Kerry point of view.
"Possibly the county board looked at Jack's experience, and winning experience with Kerry, that he would be a safe pair of hands. They trust him to get the job done."
Most Read Stories