McGeary reveals his respect for Mayo
September 21, 2021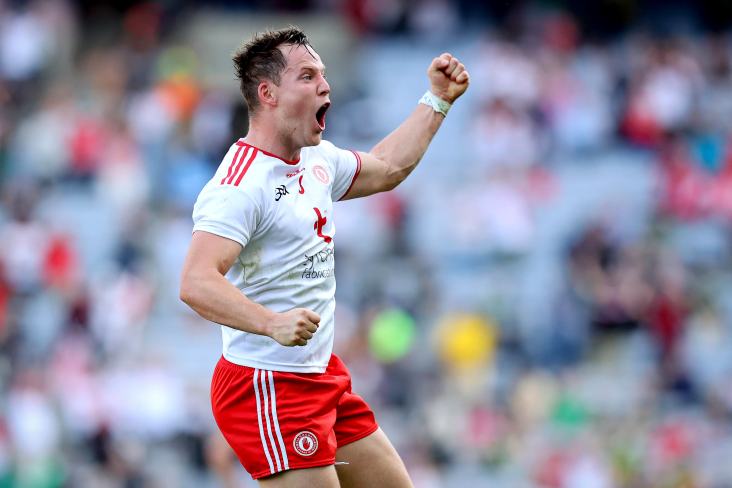 Tyrone's Kieran McGeary celebrates at the final whistle ©INPHO/Ryan Byrne
Kieran McGeary believes the criticism Mayo have received in the wake of their latest All-Ireland final loss is unwarranted.
Having lost an All-Ireland final himself with Tyrone in 2018, McGeary has an idea of what the Mayo players are currently going through.
"Seven All-Ireland final defeats for some of them - that's not easy," the PwC Footballer of the Month for August said in an interview with RTÉ.
"And it's not, then, nice to be criticised after trying your best, management or players.
"They were the pace-setters and trend-setters for a team that can continue to achieve at a top level. We were always quarter-final, first round or semi-final, over the last number of years. Mayo have been back, and back and back all the time.
"That's credit to those players. That's resilience, to do that, regardless of what anyone has to say about management or individuals."
Most Read Stories