Video: Stand up for Jack McCaffrey!
November 15, 2019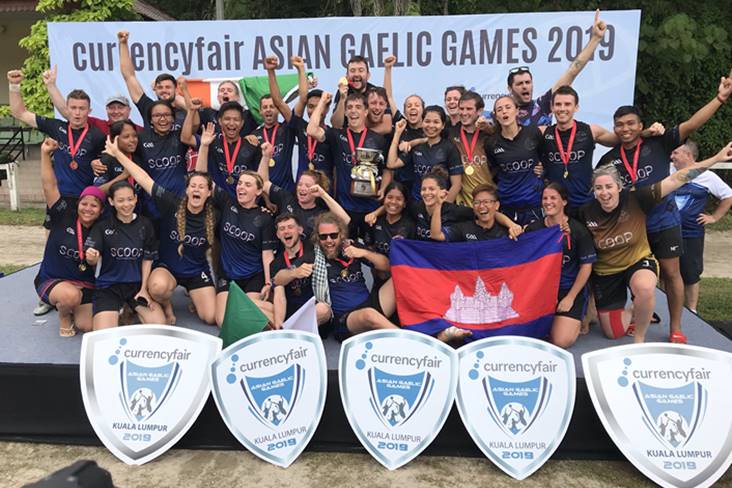 Celebration time at the 2019 Asian Gaelic Games Finals.
'It's a unique GAA environment, looking around this rainforest background it's pretty incredible but it's great craic' - Dublin star Jack McCaffrey was impressed by his first visit to the Currency Fair Asian Gaelic Games Finals in Kuala Lumpur.
Teams travelled from all over Asia with the likes of Seoul, Shanghai, Singapore, the Viet Celts and the Japan Ladies teams competing over two days.
McCaffrey, Paul Mannion and Galway All Star Sinead Burke feature on this report from Malaysia.
/p>
Most Read Stories