Mayo treasurer "would give the money back"
November 13, 2019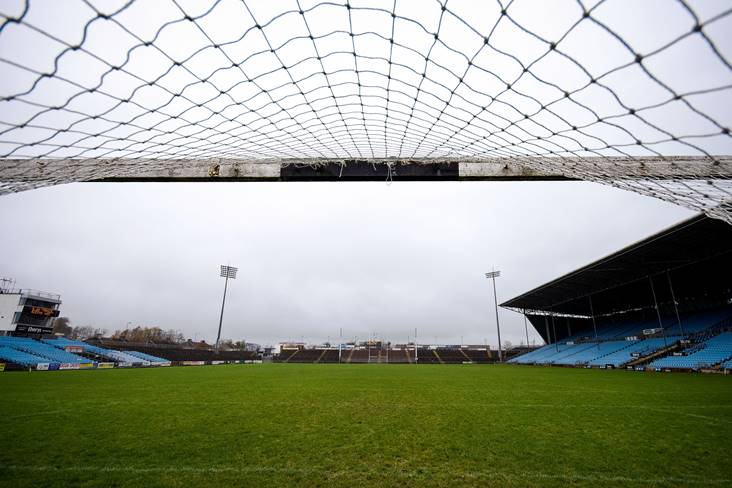 Elverys MacHale Park, Castlebar, the home of Mayo GAA. ©INPHO/Evan Logan.
If Mayo GAA treasurer Kevin O'Toole had his way, he "would give the money back" to millionaire supporter Tim O'Leary and the Mayo International Supporters Foundation.
According to The Irish Independent, the minutes of last Thursday's emergency County Board meeting revealed that was the response given by O'Toole to a club delegate querying if the "way out of this" would be to tell O'Leary "keep your €250,000".
Mayo GAA and the Mayo International Supporters Foundation have been at loggerheads in recent months with the latter body withholding the €250,000, which was the proceeds of a gala function in New York last year, due to concerns over governance issues.
County Board officials have been requested to meet with Connacht Council and Central Council officials over the funding row.
Last Thursday's meeting also heard the contents of an email sent by New York-based publican Eugene Rooney who claims he is owed money arising out of visits by the Mayo team and officials to his Oldcastle Pub and Restaurant back in 2013 and '14.
According to the minutes, the email stated: "Laural (sic) & Hardy show. I'm going to the meeting on Thursday night. Fool , can you tell me are tape recorders allowed. Started a new comedy group , Dermo , Pauli , Kevi. Micko You clowns. Paddo the Mgr. RESIGN YOU FOOLS . ITS a shambles. Regards, Eugene Rooney."
A number of club delegates were also critical of the decision to exclude the media from County Board meetings as well as the decision to play the 'donkey' song at the recent game between Mayo and The Underdogs in Castlebar.
Most Read Stories