Down lose another star to Oz
September 20, 2019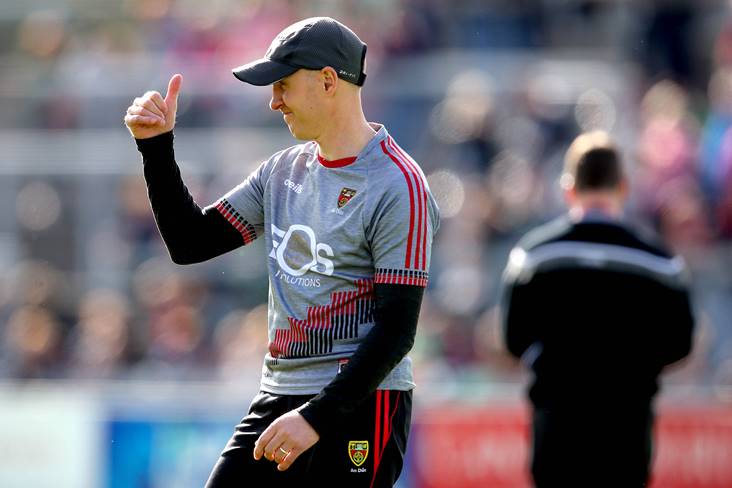 Down manager Paddy Tally. ©INPHO/Ryan Byrne.
Conor Francis has become the latest Down footballer to relocate to Australia.
Manager Paddy Tally confirmed to the Irish News that the versatile Bredagh clubman has decided to join Gerald McGovern, Ronan and Shay Millar and Anthony Doherty Down Under.
"Conor's decided that he wants to go away and travel for the year, he's been thinking that for a while and now he's of an age before committing to a full-time career where he wants to do this," Tally said.
"He has our blessing – of course we're going to miss him, he made massive progress this year and was a very important member of our league and championship squad. But it's something you have to be aware of too; that there's life outside of football.
"There's lots of players heading off and travelling and we've got to support them in that. If and when they do return, hopefully they can play themselves back into the squad again and that's the way we've left it for Conor."
Most Read Stories