Padraig Pearses head into unknown territory
October 30, 2019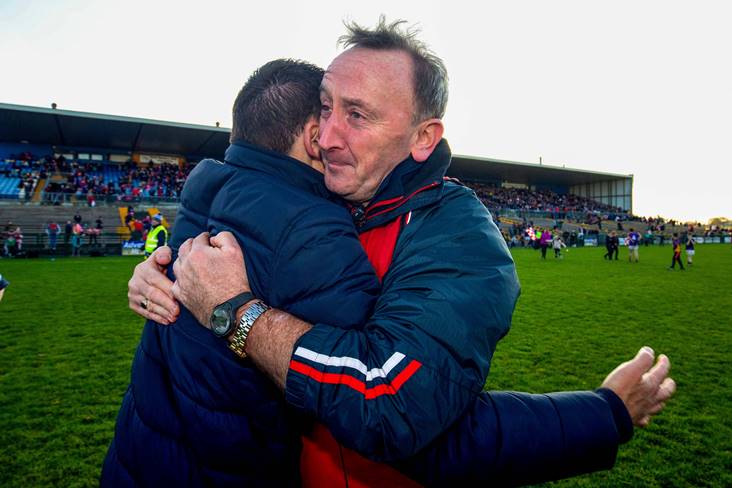 Pat FLanagan during his time as Offaly manager
First time Roscommon champions Padraig Pearses will create another first this Sunday when they play in the Connacht club SFC.
This is the club's first venture into the provincial club senior football championship as they travel to Sligo to take on champions Tourlestrane who recently won their fourth consecutive title.
Flanagan admitted to the Westmeath Independent that it will be a tough task for his charges, but added that it is one that they are relishing.
"We are expecting a very difficult game, we are coming into this contest with absolutely no experience of playing in the Connacht club championship, whereas our opponents have huge experience to call upon," said Flanagan.
"They are a serious club team in Sligo who have dominated the club scene up there over the last decade. They have won six county titles since 2011 and they have won the last four in succession.
"It's a huge undertaking for any side not least for us who have won our first county title this year."
He concluded: "We have prepared well for this game and we're not going up to Sligo to make up the numbers."
Most Read Stories