Castletown AGM results
December 09, 2019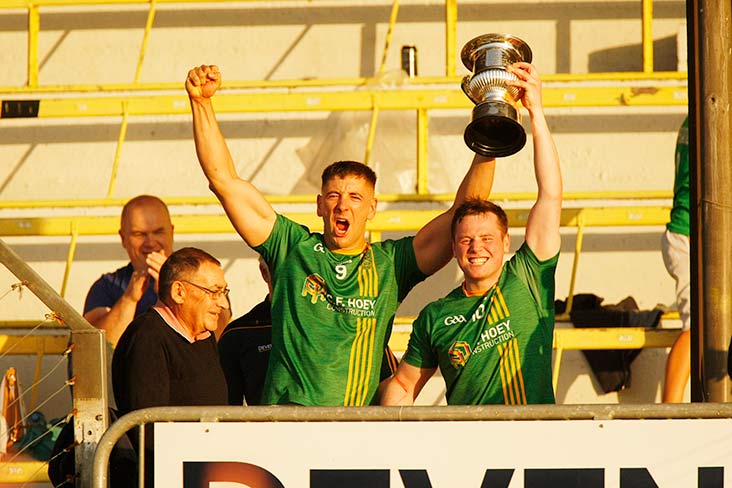 Castletown claimed the Division 3 FL title and reached the IFC semi final
Castletown held their AGM recently
Officers elected
Presidents: Joe Barry, Fr. Martin, Pat Ginnitty, Colm Smyth, Paddy Smyth, Peter Price.
Chairman: Colin Price
Vice Chairman: Thomas McKeown
Secretary: Denise Farrelly
Asst Secretary: Tara Duffy
Treasurer: To be confirmed
Asst Treasurer: Tara Duffy
PRO / IT Officer: Sarah McMahon
Insurance Officer: To be confirmed
Coaching Officer: Aidan Young
County Board Delegate: Denise Farrelly
Childrens Officer: Chloe Cassidy
Health and Well Being Officer: Denis Farrelly
Other Executive Members: Francis Hoey, Pat McMahon, Johnny Duffy and Sean Ryan.
Most Read Stories