The Show Hall in Oldcastle makes a comeback
December 03, 2019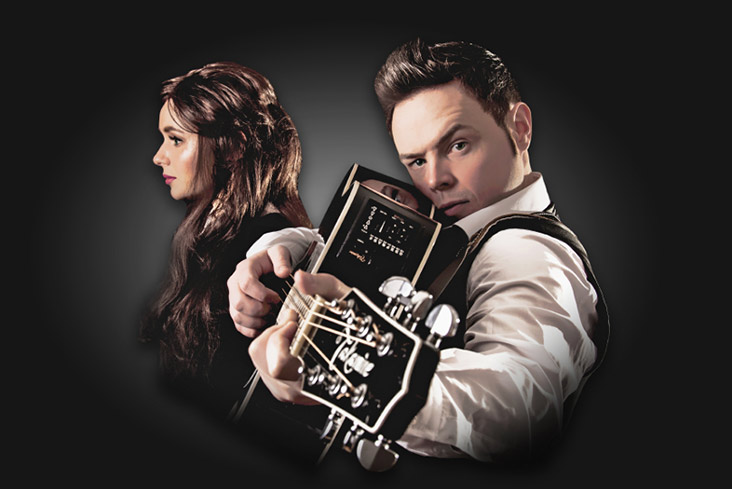 Europe's No 1 Johnny Cash and June Carter tribute show
The Show Hall, Oldcastle was well known to people from a wide area many years back, regularly hosting Show Bands and dances.
It was spoken of in the same breath as the El Dorado and the Ballroom of Romance. With the passing of the Show Band era it gradually went into decline. Then, in the early 2000's, driven by Leo Halpin of Oldcastle GfC, and funded between the local community and Leader grants, a major renovation was undertaken. It has since been used regularly by the Gaa club for various events, including hosting the Scór na nÓg Leinster Semi-Finals last year and this, and by Oldcastle Agricultural Show.
An upgrade to the fire safety system and a beautiful interior and exterior make-over were also recently completed, and with that, Oldcastle GFC now intend to bring back the Show Hall as a major gig destination!
The amazing Johnny Cash tribute act "Cash Returns" will take to the stage on Saturday December 21st, in an event billed as" The Oldcastle Christmas Party." Oldcastle GFC would like to invite everyone who have memories of good times in The Show Hall many decades back to come along and relive the good times!
Tickets are €20 and are available in the Railway Bar and Londis Oldcastle, and Maxwell's Shoe Repair Shop in Virginia. Sounds like a night not to be missed! For further information or to book tickets call Ealma on 087-9656076.
Most Read Stories