"We do have to cop ourselves on" - Carey
October 07, 2020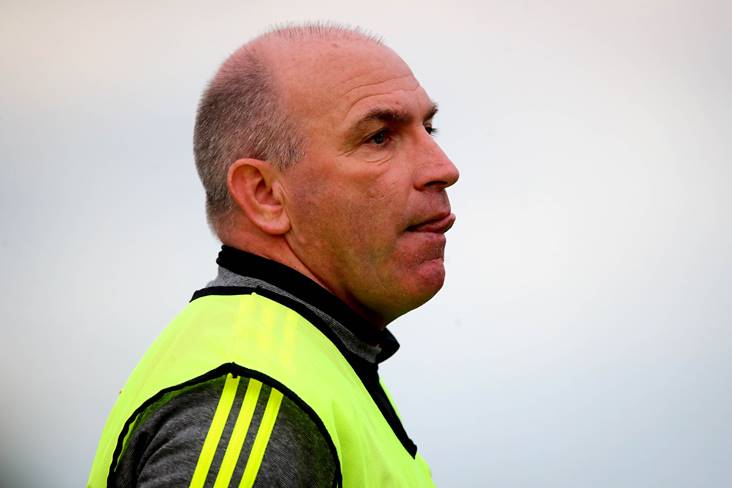 Kilkenny manager DJ Carey. ©INPHO/Ryan Byrne.
Kilkenny legend DJ Carey says he's hopeful that people will follow restrictions so as the inter-county season can resume.
On Monday, the GAA announced that all club games at all levels are suspended until further notice.
The decision was taken in the interest of public safety and the association cited 'post-match celebrations and a lack of social distancing at certain events' as being problematic.
Speaking to RTE Sport at the launch of EirGrid's official timing partnership with the GAA yesterday, Kilkenny selector Carey said that supports "have to realise there are repercussions" for breaching restrictions.
"We're trying to plead with people. We're asked to do things, and maybe it doesn't suit you to do them and maybe you're saying 'this is bull, we shouldn't be doing it'," said the five-time All-Ireland winner.
"But we're asked to do things, so the simple thing is to do what we're asked to do. It's not overly difficult, I think. It's wear a mask, keep your distance, wash your hands. There are small things that we can do.
"Obviously there are things that could come into play that you are accidentally involved in something, that's a different thing. But if we can do the simple things. Like, do we need to celebrate? Do we need to go on the field when you know you're not supposed to. That's what all sporting bodies are doing.
"There are people outside the ground begging to get in, looking to get in, and some games I've seen on television where crowds have been big. You can't blame guys for letting them in because they're local, they know people."
He continued: "That's one thing, whatever about the social distancing, but then if you are down on the field and celebrating with players and inter-mingling, you can't blame a sporting organisation, or you can't blame a government saying 'hold on a minute, you were asked to do something, you can't abide by it, people are pleading to get in but when they get in the right thing is not done.'
"That's why I suppose the GAA have come out and made this decision with the club situation, because I would imagine they are looking at it saying 'we want to have an inter-county season and we won't have one if this thing keeps going as it is.'
"I think we as supporters, and I count all of us in that, we do have to cop ourselves on and we do have to realise there are repercussions."
Most Read Stories