O'Connor ready to welcome Mullin to Geelong
November 09, 2021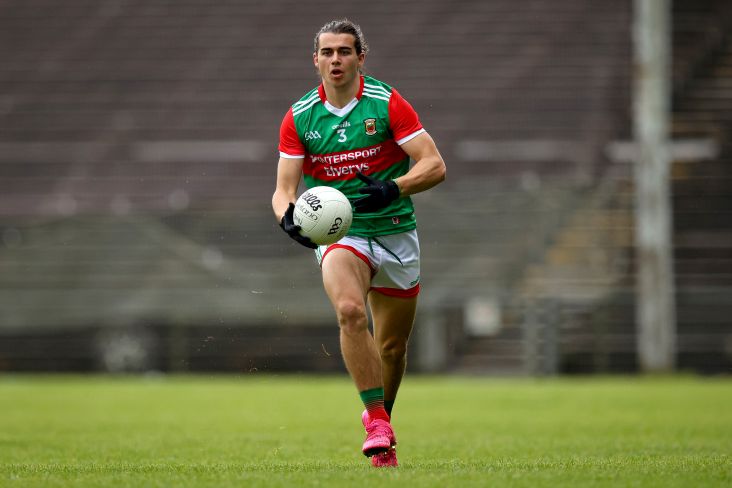 Oisin Mullin on duty for Mayo against Down in the Allianz Football League ©INPHO/Ryan Byrne
Kerry's Mark O'Connor has welcomed reports that Oisin Mullin is set to join him at Geelong.
It was reported last week that the Mayo star has agreed to sign for the AFL club as a Category B rookie. If Mullin signs, it would see him link up with O'Connor and Laois' Zach Tuohy at the Cats.
"I remember watching him in the All-Ireland final of last year," O'Connor said on Radio Kerry's Terrace Talk show.
"He was a very impressive player. We'd be more than happy to see him out there.
"A rookie is someone who is not on the senior list, but is eligible to play. A rookie's salary is outside the salary cap of the club.
"A category B rookie means that you've come from a different sport. That's what the Irish boys who go over are. There might be basketballers and whatever else."
Most Read Stories