Down on the lookout for new manager after Tally departs
July 09, 2021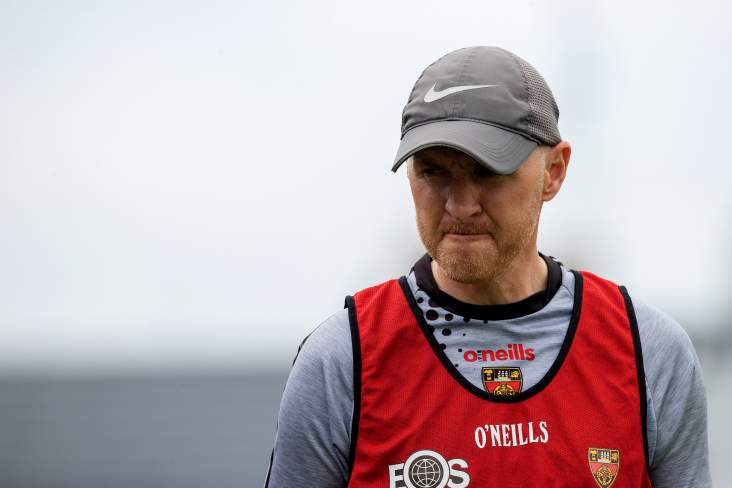 Paddy Tally has left his role as Down manager ©INPHO/Bryan Keane
Down football manager Paddy Tally has left his post after three years in charge.
The Mourne men's 2021 campaign was brought to an end two weeks ago after a heavy defeat to Donegal in the preliminary round of the Ulster championship, and it is understood that a proposal this week to extend Tally's three-year term failed to attract enough support from county board members.
This year's league campaign saw Down retain their Division 2 status with victory over Laois in a relegation play-off and in 2020 they looked to be on the cusp of an Ulster final place before surrendering an 11-point lead to eventual champions Cavan.
Upon leaving his post, Tally said that the team had "achieved more than many predicted".
"Nowadays, it takes a bigger team to support a team," he said. "The last three years have brought unexpected challenges to each and every one of us.
"Despite everything, I am confident that Down GAA has much reason to be hopeful. With the team, we secured their position in Division 2 and continued the process of rebuilding.
"We have not achieved as much this year as we would have wanted, but in maintaining our league status, the team perhaps achieved more than many predicted, and I hope they can push on from here.
"I am very grateful to the players with whom I have worked in the last three seasons and to their clubs and families.
"I will always have a connection and an abiding personal respect for Down GAA."
Most Read Stories