Amateur status leaves pandemic battle "very difficult" for GAA - Clarke
January 12, 2021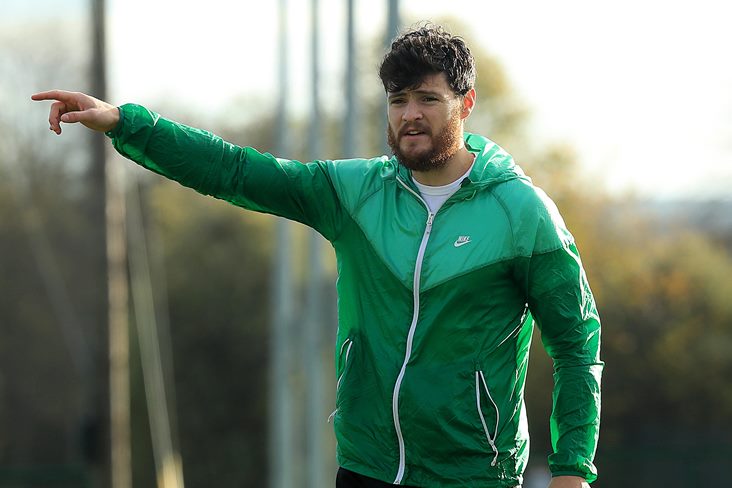 Former Down attacker Marty Clarke
Former Down star Marty Clarke says the amateur status of Gaelic games and other sports played in Northern Ireland leaves it "very difficult" for them to play games amid the recent spike in Covid-19 cases.
The GAA confirmed a week ago that collective inter-county training would not be permitted until February 1st at the earliest, with squads having originally been set to resume training this Friday in preparation for the National Leagues which commence at the end of next month.
Speaking on Sportsound Extra Time on BBC Radio Ulster, Clarke said he has been back and forth over whether he thinks games should go ahead and feels the GAA, in particular, have the biggest task as an amateur organisation.
"Particularly within the GAA and Irish League, these are guys that are working and living within the community. It's very difficult for them," said the former Aussie Rules player.
"In the AFL, nine of the teams re-located from Victoria and moved up to Queensland and lived in golf resorts for 18 weeks.
"That's a bubble, that's a hub. They can't get the virus in or out, they're tested all the time, nobody comes into the training environment.
"Where we are in the province, there's no ability for a GAA inter-county team to do that. You can be extra-careful but these are people who are living with vulnerable parents at home, they're working in schools, etc."
He added: "I've gone full circle on it, from wanting to see sport proceed and being super-excited to now (thinking) it's time to pull it for the foreseeable."
Most Read Stories