GAA needs to address Dubs' Croker advantage - Walsh
March 01, 2021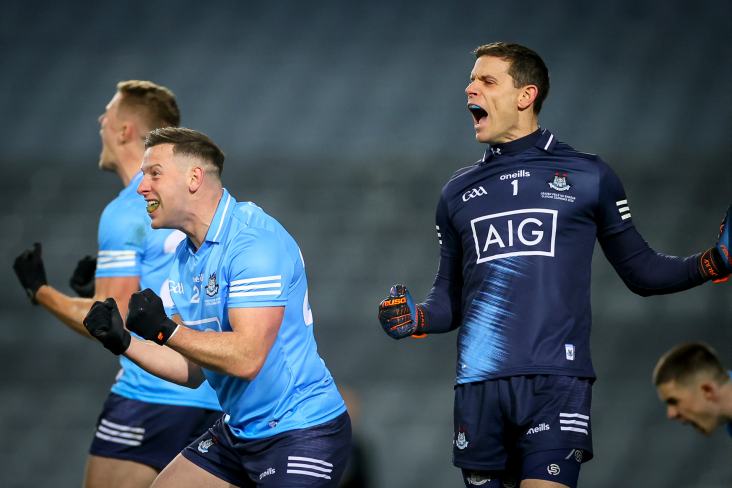 Dublin's Philly McMahon and goalkeeper Stephen Cluxton celebrate at the final whistle ©INPHO/James Crombie
Former Galway football boss Kevin Walsh feels Dublin should be playing away from Croke Park more often, citing the All-Ireland champions as having regular games at headquarters as unfair.
Walsh, who spent many of the lockdown months writing his The Invisible Game, was speaking to RTE Sunday Sport yesterday when he outlined his feelings that the Dubs have "a little advantage" when it comes to playing at Croker.
"The Croke Park thing - you've asked about fairness. Is it financial, or is it fairness? Break it down to players and what they're up against in a home venue or an away venue, and there's obviously a little advantage in a home venue," said the former Galway midfielder
"How much it is, it's hard to know. But over a longer time it's been proven that the home advantage is important for teams.
"Where has that changed? When I was playing myself Dublin had Parnell Park and that was a home. Croke Park at that time was a national stadium for whoever got to it.
"That's changed now because the Dubs have massive crowds following them.
"If you look at what the odds would be for two teams playing home and away - the exact same teams - there is different odds, and the odds would be almost double the odds of home and away."
Most Read Stories