"Today was a good day for Mayo GAA" - Mayo International Supporters Foundation chairman
December 15, 2019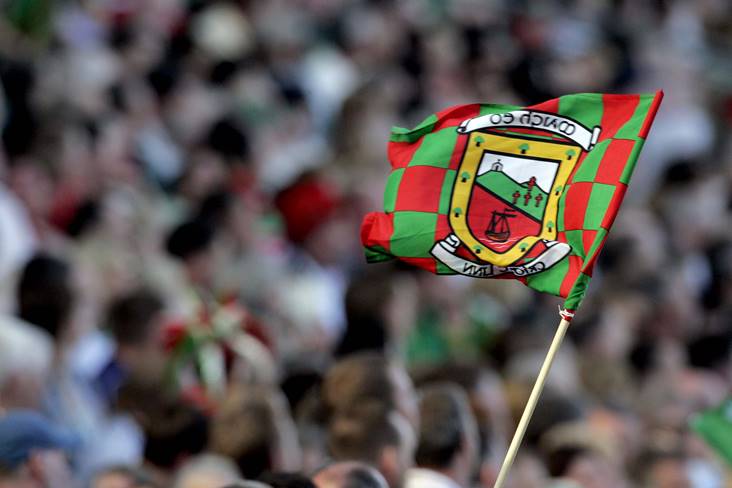 A Mayo flag flying proudly
Mayo International Supporters Foundation chairman Tim O'Leary intends to meet with newly elected Mayo GAA chairman Liam Moffatt in an attempt to reach "an amicable agreement on all the key outstanding matters" before the 2020 season starts.
Crossmolina clubman Moffatt was elected as the new chairman at today's annual convention in Belmullet, taking over from Mike Connelly whose five-year term came to an end.
O'Leary – who has been involved in a much-publicised row over governance with the County Board – has taken to twitter and stated "today was a good day" for Mayo GAA.
In a letter addressed to all Mayo and all GAA supporters, he states: "Firstly, I would like to congratulate the new members to the county board on their appointment and wish them all the success in their privileged positions as guardians of Mayo GAA.
"I would like to thank in particular outgoing chairman Michael Connolly and other departing members of the county board for their hard work over the last few years. They are volunteers first and foremost who oversaw a period of relative great success for our county on the pitch during a very challenging and constantly evolving period off the pitch. However it was time for change.
"Sunday December 15th 2019 will surely be one of the most important days in Mayo GAA history and hopefully the starting point for great days in the future for our fine county.
"I would like to apologise for the negativity/bad publicity created over the last few weeks. I strongly felt that was a price worth paying if we were going to get change at the top table," he stated.
"Local GAA politics are extremely complicated and sensitive especially in Mayo and though some will disagree, I believed the easiest way to share my concerns and point of view was via local/national media, whatsapp and social media outlets.
"Some of my concerns/issues about transparency and governance apply not just to Mayo but to the wider GAA community and I hope Tom Ryan and his colleagues at Croke Park don't continue to turn a blind eye…
"I look forward to taking a step back from the so called limelight and focus instead on growing the foundation and engaging with our unique international diaspora for the better of Mayo GAA. Of course, one of the highlights of the year for me is attending games with my family and friends and long may this continue.
"I will be engaging with Liam at the earliest possible opportunity with the aim to come to an amicable agreement on all the key outstanding matters before the season commences. The foundation will also consider offering Liam a place on its board and invite him to become a trustee."
Most Read Stories