Kennedy almost stepped down
December 09, 2019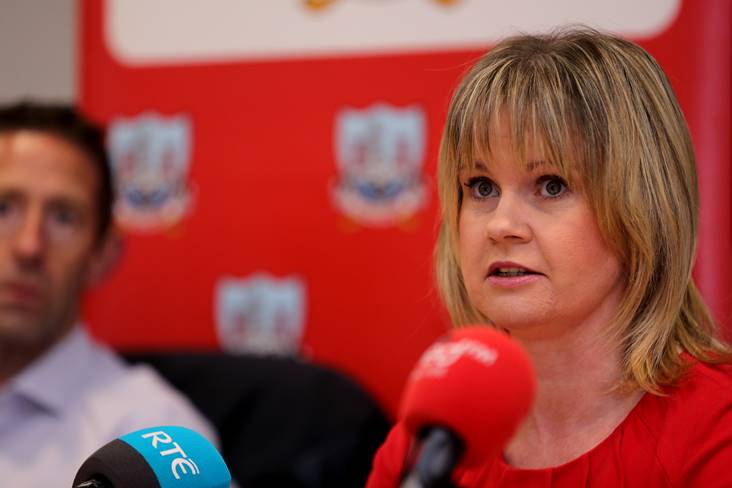 Cork GAA chairperson Tracey Kennedy. ©INPHO/Oisin Keniry.
Tracey Kennedy has admitted that she considered stepping down from her role as Cork GAA chairperson in recent weeks.
The Killeagh woman was re-elected unopposed at yesterday's county convention, but revealed in her address that the huge debt hanging over Páirc Uí Chaoimh combined with the demands of a new job as principal of Carrignafoy Community College made her question herself.
"As successful as the year was on many fronts, our annual report also shows the scale of the challenges we face. Reform comes at a price, as does success, and a combination of factors outlined by the county board secretary and treasurer resulted in a serious deficit, which combined with the financial issues associated with the stadium, leaves us in a very unwelcome situation," she told delegates in Páirc Uí Chaoimh.
"The last couple of weeks have been incredibly difficult for me as I struggled to juggle the demands of a new job with the realisation of the scale of our financial challenges, and there is no doubt that during the past week I descended into self-pity, wondering if it would be better for my own mental and physical health if I just walked away from it all.
"However, that is not what I want to do. I want to take on the many opportunities we have to continue our improvements. I want to stand before you this time next year with Cork GAA in a much better place."
Most Read Stories