Members shouldn't be "too disheartened" by delay - Horan
August 05, 2020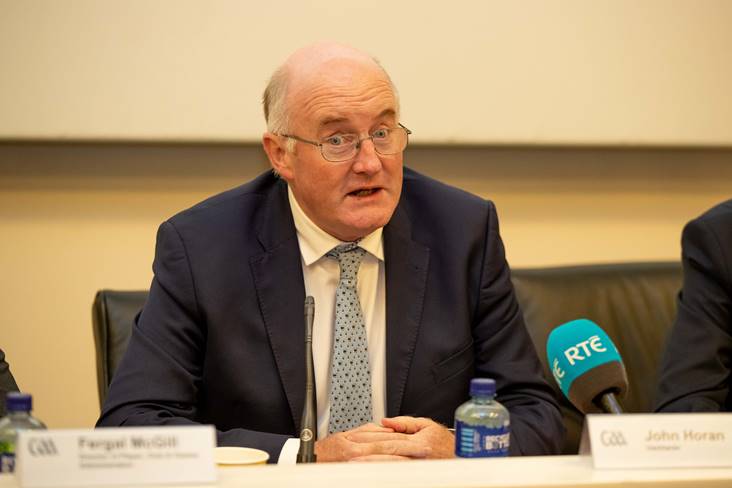 GAA President John Horan. ©INPHO/Morgan Treacy.
GAA President John Horan has said members of the association should not become too disheartened after the Government's decision to delay moving to Phase 4 of the easing of Covid-19 restrictions for a second time.
Yesterday's decision means that that the number of people allowed GAA matches around the country will remain at 200 for at least another three weeks.
Having previously requested that the number be increased to 500, Mr Horan said yesterday that the GAA "have to respect" the Government's decision.
"We don't want our members becoming too despondent or disheartened," he is quoted saying by GAA.ie.
"What's important is that we have the games back and we keep them back and we continue to be vigilant and show leadership.
"This isn't going as fast as we want but we're still moving in the right direction.
"We made a strong case to both the Government and NPHET around the use of our bigger stadia for crowds of up to 400 excluding the players.
"But, obviously, with the numbers turning in the last few days they felt they couldn't acede to our request and we have to respect that decision."
Most Read Stories