Fermanagh age profile surprises Connor
December 11, 2019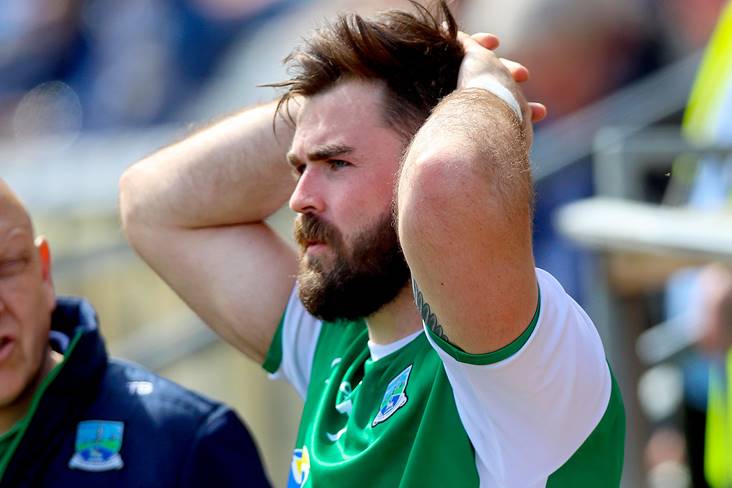 Fermanagh's Kane Connor dejected. ©INPHO/Tommy Dickson.
Fermanagh defender Kane Connor admits that he was taken aback when he realised how young his squad are.
Connor admitted to the Fermanagh Herald that he was shocked at a team meeting when the players announced what year they were born in.
"I sat down one evening and beside me were Paul McCusker and Eoin Donnelly, and then I saw a table of the younger lads beside us and I shook the head laughing," said Connor.
"We had to give our date of births in to one of the group chats and some of the boys started to panic! You were seeing 1998, 1999 were coming up.
"We've a young squad alright, with a lot of young boys coming through, but it's good to get them early and there's definitely a few there who could surprise a few people.
"It freshens the whole thing up and these are the boys who are going to be there for the next ten or 12 years."
Most Read Stories