Kerry sec expresses concerns over player locations
December 06, 2019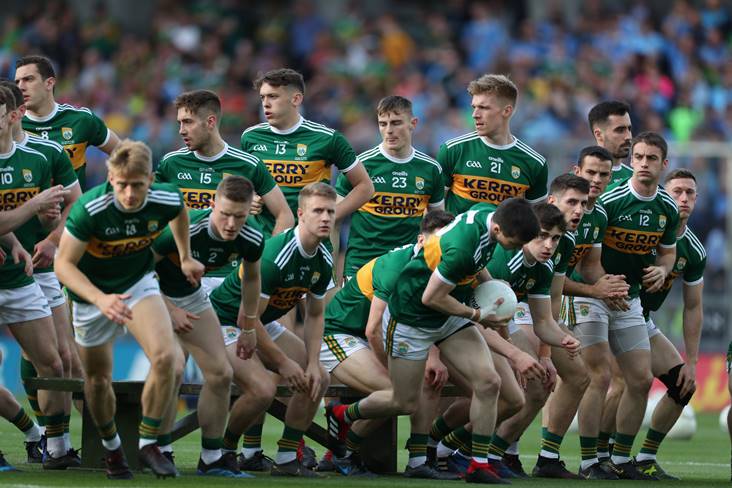 Kerrys Paul Murphy leads his team. ©INPHO/Billy Stickland.
Kerry Secretary Peter Twiss has expressed concerns over the fact that the majority of the senior squad are from clubs in the south and east of the county.
Writing in his report to the Kerry Convention, Twiss believes that the lack of county footballers coming from North Kerry and Tralee is a concern.
"In relation to our own underage competitions, namely under-21 and minor, the emergence of East Kerry as the dominant team needs to be addressed to ensure these championships remain competitive," writes Twiss.
"A concern I would have in looking at our present inter-county senior football team is the concentration of players involved from the eastern side of the county in comparison to the northern half of the county.
"Of the 28 players/subs (including the injured Peter Crowley) who were involved in this year's All-Ireland final and replay only six (just over 20%) represent clubs from the Tralee, Castleisland and North Kerry areas, whereas in contrast 18 players (nearly 65%) represent clubs from the East Kerry, Kenmare and South Kerry areas."
Most Read Stories