'I will never again watch an All-Ireland final sober!'
September 15, 2019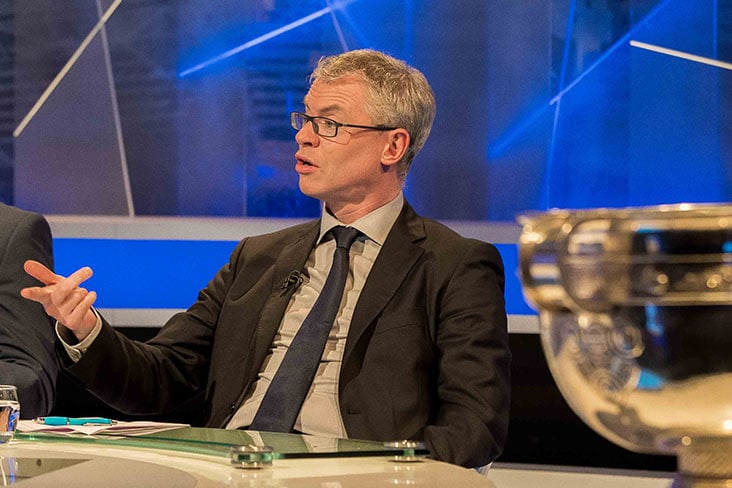 Joe Brolly
Having a few pints before yesterday's All-Ireland SFC final replay made it a more enjoyable experience for axed RTE pundit Joe Brolly.
The Derry man, who was replaced by Stephen Rochford for the national broadcaster's coverage of the replay after making controversial comments during the drawn game about referee David Gough, shared a photo of himself yesterday afternoon sipping a pint of Guinness on Twitter, commenting on it: "One door closes. Another opens."
Brolly used the same line to open his Sunday Independent column in which he stated in his own inimitable way: "I will never again watch an All-Ireland final sober. After four pints of stout, one sees the game in deeper, more meaningful light. After a few hours of fun and chat with Kerry and Dublin supporters, I took my seat in the stand, and felt genuine excitement.
"I texted David Gough to say 'This is all your fault'. He texted back, 'I should have given that free out!'"
He finished the column by saying: "Afterwards, I wandered over to Mulligan's on Poolbeg Street, where Ger Cusack ushered me upstairs to the back office to write this piece. As I was writing, he appeared back up again with a pint of stout. 'Never mind RTE Joe,' he said. 'Sure it's only oul b******t anyway.' The Dubs. What's not to love?"
Most Read Stories