O'Sullivan pays touching tribute to late teammate
July 31, 2022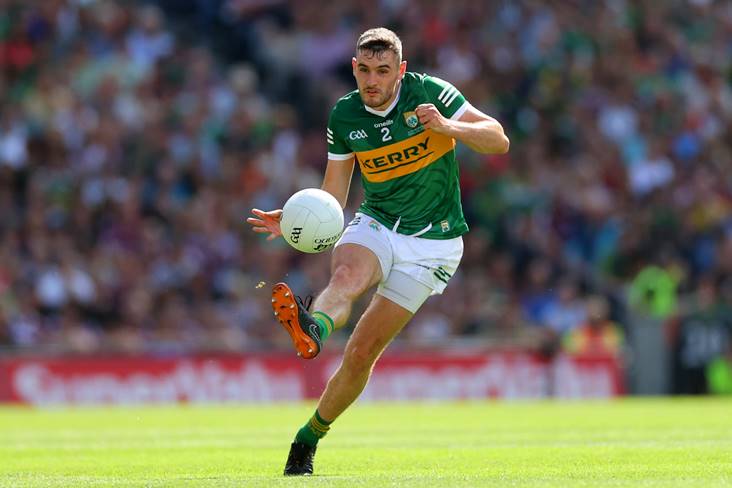 Kerry's Graham O'Sullivan. ©INPHO/James Crombie.
All-Ireland winning Kerry defender Graham O'Sullivan has paid a touching tribute to his late teammate Tristan Huggard O'Shea, who passed away earlier this month.
Following their All-Ireland SFC final victory over Galway seven days ago, the Sam Maguire Cup is back in Kerry for a tour of the county's towns and villages, accompanied by members of Jack O'Connor's victorious side.
During yesterday's travels through the south of the county, Dromid Pearses clubman O'Sullivan poignantly remembered Tristan as "a great character and a great young fella."
"The week before the game, there were lots of people coming up to me and chatting away. Some were asking if I was nervous, what was the pressure like, and all this. I suppose I was a bit nervous," O'Sullivan said.
"But that same very week, a young fella I played football with, when I was younger, back in Waterville, sadly passed away.
"I was thinking about it, and I thought, 'Jeez, how can I be nervous when I'm getting to live the peak of life at the moment?' These experiences are unbelievable.
"So, I just want to remember Tristan tonight. He was a great character and a great young fella that I got on with very well. And it's just that - enjoy the moments you get in life, no matter what age you are just enjoy it, because you're just never going to know."
Most Read Stories