Watch rare footage of Offaly and Galway teams before 1985 All-Ireland SHC final
May 29, 2020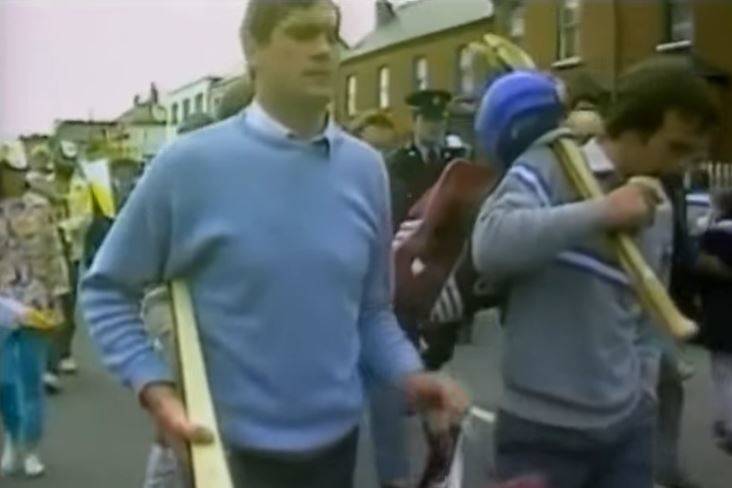 Galway players arriving at Croke Park for the 1985 All-Ireland SHC final against Offaly.
When GAA gear bags were cool and there was no such thing as 'championship haircuts' or Beats headphones...
Rare footage of the Offaly and Galway teams making their way to Croke Park before the 1985 All-Ireland SHC final has surfaced on social media.
The Sunday Game clip shows players and managers on both sides walking down Jones Road along with supporters.
The All-Ireland MHC final between Cork and Wexford was already underway before the team buses pulled up down the street!
Most Read Stories