Larkin feels for modern player
December 12, 2019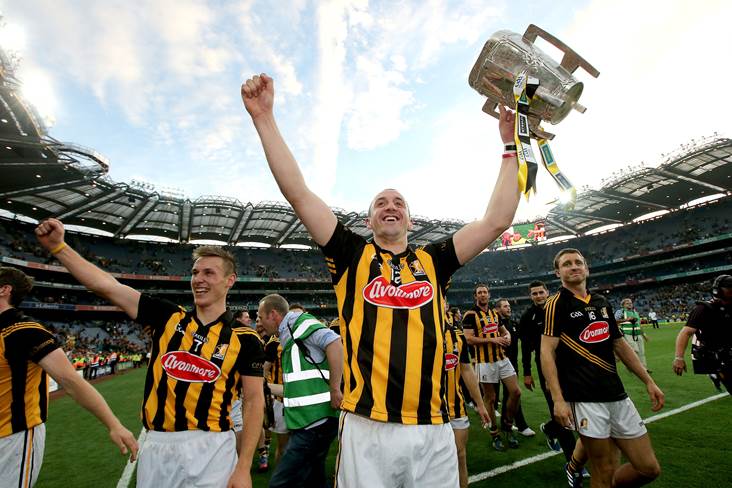 Kilkenny's Eoin Larkin celebrates with the Liam McCarthy Cup after their 2014 All-Ireland SHC final replay victory over Tipperary at Croke Park.
©INPHO/Ryan Byrne.
Having played at the top for so long, former Kilkenny star Eoin Larkin knows more than most the demands that are needed to reach the top of your game.
Larkin's inter-county career spanned 11 years from 2005 to 2016 during which time he amassed eight All-Ireland title and numerous other accolades in the game.
However, he feels that the demands on an inter-county player are increasing by the year and he stressed to the Irish World that something needs to be done to aid the players who still have to perform day jobs.
"It's crazy, the amount of sacrifice and the amount of effort that inter-county players are putting in now. I think it does need to be looked at because after a match when you wake up on a Monday morning, you still have to get up and go into work," said Larkin.
"I find it hard to see how we're going to sustain people wanting to sacrifice their whole life and sacrifice their social lives, sacrifice their health and wellbeing. It's a tough thing to do in this day and age. I'd like to see the GPA and GAA coming together now and giving the players some sort of reward for what they put in. I think something needs to be done regards a tax break or something like that because the amount of effort and the amount of enjoyment that those players give thousands and thousands of people around the country is phenomenal."
Most Read Stories