"For the group we have, we'd like to get as many games as possible"
March 05, 2021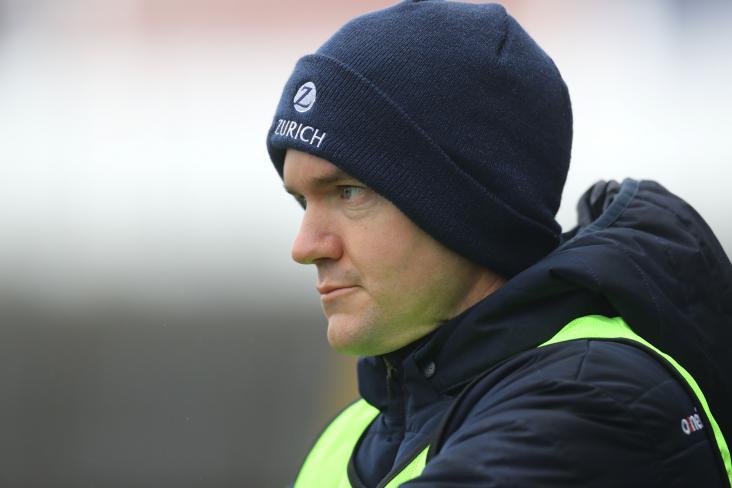 Wexford football manager Shane Roche ©INPHO/Lorraine O'Sullivan
Wexford football boss Shane Roche says playing the Allianz League is more important for his squad than it would be to play the Tailteann Cup this summer.
At last weekend's Congress, director general Tom Ryan admitted that the second-tier Tailteann Cup, which had been due to make its debut last year, could be pushed back again this season due another tight timeframe in the GAA's calendar year.
Speaking to The42.ie, Roche says its more of a priority for his players to get league games under their belts ahead of the championship, although he'd prefer that both competitions go ahead if possible.
"We would be still pushing a league format where we can get games," he stated.
"We have a very young panel so for these guys to be exposed to week-on-week competitive action at high levels is key. The league format, the Leinster championship and then the Tailteann Cup, to be playing competitive games in hopefully warm weather, it is days like that that kids want to see.
"At the minute, we're eager just for 5 April to come around to get back and play. From that, whatever is outlined for the rest of the year, we'll have to just go with it.
"For the group we have, we'd like to get as many games as possible, but with a condensed season, and them going back to the clubs, that mightn't be an option.
"I'd obviously love [for the Tailteann Cup to take place] but we have to be cognisant that it's going to be very condensed and the club scene needs ample time as well to run out as well. If it was to go, we would just have to respond in a positive way and plan for 2022."
Most Read Stories