Split-season will let club players plan when to peak - O'Hanlon
March 05, 2021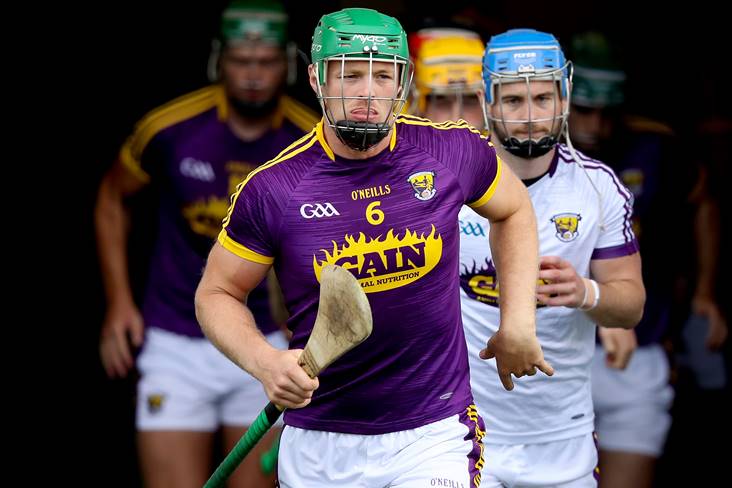 Wexford's Matthew O'Hanlon leads the Wexford players out to the pitch.
©INPHO/Oisin Keniry.
Wexford hurling captain Matthew O'Hanlon says any player would welcome the new split season model which was passed by Congress last weekend.
Last Saturday Congress formally voted to approve the 'split-season' model between club and county competitions which will see All-Ireland finals taking place no later than mid-July from next year.
Keen to continue playing both hurling and football for his club St James', O'Hanlon says it will allow club players to plan for when they peak.
"Speak to any player, a split-season model is welcomed. It just goes to show, when backs are against the wall, change can be made for the right reasons at national level," he is quoted saying by The42.ie.
"As an inter-county player, all we wanted to know was when we were playing and where we were playing. And now we know. For me, I plan to play hurling and football until I finish up.
"It would be an enabler in terms of planning for club players. A club player now knows at what time the different championships will be prioritised. That will let club players to plan when to peak."
Most Read Stories