Replay forced Philly to rearrange stag plans
September 16, 2019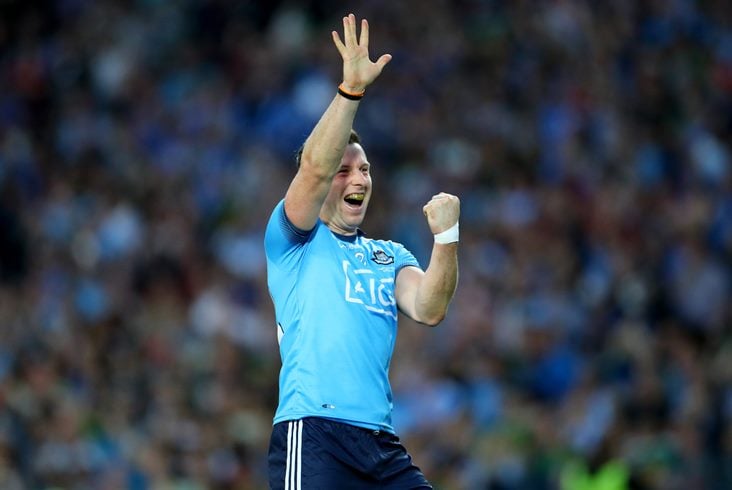 Dublin's Philly McMahon celebrates in front of Hill 16
Philly McMahon has revealed how he had to postpone his stag party in Spain last weekend because of a clash with the All-Ireland SFC final replay.
"I had my stag...so I got a double-whammy," he told Sky Sports after coming off the bench in Dublin's historic win over Kerry.
"It is [rescheduled], thankfully to my mates. They had to fork out a few extra quid and it's going to be next week. It fell nicely. If we drew again, I don't know what I would have done because the lads... I would have very few friends [left] because they would definitely have headed off and left me on my own!
"We're going to Spain, that's all I'll say."
The veteran Ballymun Kickhams defender will leave it up to the Dublin management to decide on his inter-county future.
"I don't know, that's up to the management," he said.
"For me I had two seasons where I had a lot of added stress outside of sport. This year, even though I didn't play much, I felt great in that I was moving well in training and my head was in a good place whereas it wasn't the previous two years.
"Who knows? If the management needs your services and you think you can do it again, you go again. I'm sure there will be a few changes."
Most Read Stories