Dolan fears Tier 2 teams could be "wiped off the face of the earth"
November 14, 2019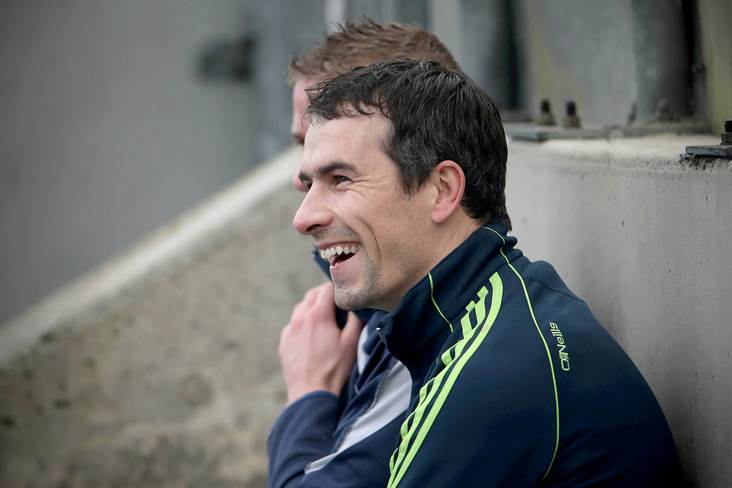 Westmeath's Dessie Dolan.
©INPHO/Cathal Noonan.
Ex-Westmeath forward Dessie Dolan fears lower-league teams could be "wiped off the face of the earth" under the new two-tier football championship system.
Last month's Special Congress saw the green light given to a new competition which means that Division 3 and Division 4 teams will be out of the running for the Sam Maguire Cup once their provincial involvement comes to an end - unless they reach their respective finals.
Speaking to the Irish Independent, RTE commentator Dolan voiced his concerns over the new competition, adding that money "is generating the problems".
"I'm afraid that Division 3 and 4 teams are just going to be wiped off the face of the earth. I am really concerned about that. I'm concerned about the fact that the great players in these counties will never be seen," he said.
"It's very hard to have a solution to this. The GAA are trying to do something, I'll applaud them for that. Whether it works or not, it's going to need a serious investment in terms of promoting the game and giving players (some incentive).
"But let's say my son - will he get a chance to win Sam Maguire? In the weaker counties, I just don't know is that realistic for a lot of the counties nowadays. Just based on where you live, you will not have a chance of winning anything."
He added: "It's money that is generating the problems. You're talking serious money. You're talking major sponsorship deals.
"For counties like us (Westmeath), it's hard to sell the dream of competing in Leinster and winning All-Irelands. And I think everybody should have that right."
Most Read Stories