Poacher leaves Carlow
November 11, 2019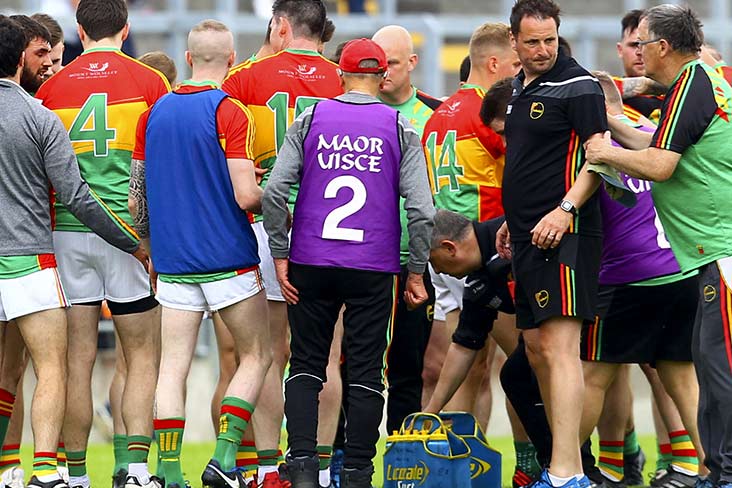 Carlow coach Steven Poacher
Carlow football boss Turlough O'Brien is on the lookout for a new coach after Steven Poacher stepped down.
Poacher's departure comes after he recently joined Down minor manager James McCartan's backroom team. He spent three years with Carlow and admitted in a tweet that it was "a hugely difficult decision" to walk away.
A controverial figure, Poacher was hit with a 12-week suspension earlier this year for using "threatening conduct" towards referee James Bermingham at the end of Carlow's Allianz League Division 3 loss to his native Down in March.
Carlow GAA has thanked the outgoing coach for his contribution.
Most Read Stories