Former Antrim footballer signs for Linfield
May 31, 2023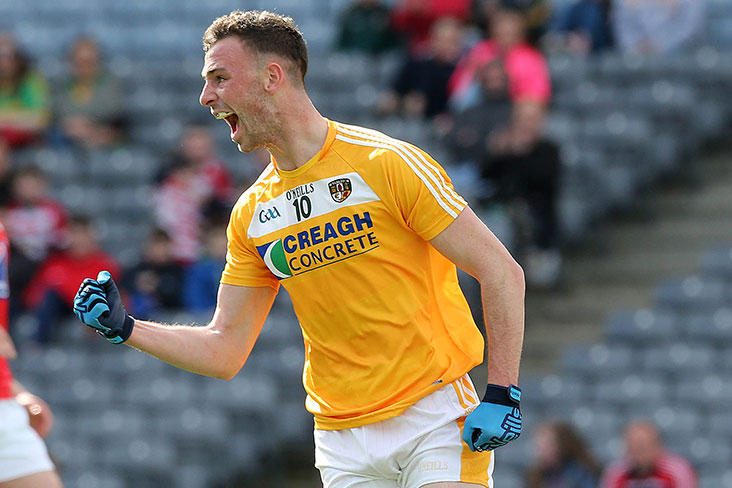 Antrim's Matthew Fitzpatrick celebrates
Former Antrim football star Matthew Fitzpatrick has signed for Irish League giants Linfield.
Fitzpatrick, who hasn't featured for the Saffrons since 2019, is swapping the blue of his GAA club St John's for the blue of the Windsor Park outfit. He has agreed a two-year deal after bagging 19 goals for Glenavon last season.
Linfield manager David Healy said: "I'm delighted to welcome Matthew Fitzpatrick to the club on a two-year contract.
"His signing will be registered on the opening of the transfer next month and I'm delighted that we've reached agreement with Glenavon to secure the transfer of a quality player who I've admired for some time.
"He's a proven, experienced player who knows our league well and he's keen to come on board, as we aim to recapture the Premiership title in the season ahead."
Most Read Stories