'She is an expert at bringing people together'
September 30, 2022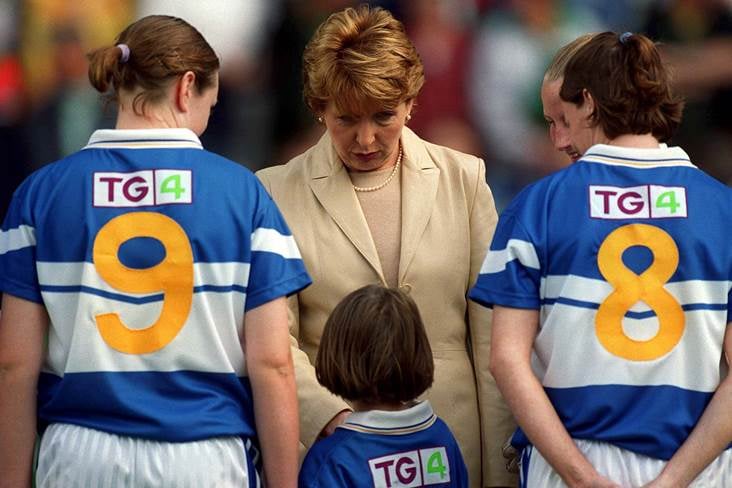 Seven-year old mascot Mo Nerney meets President Mary McAleese prior to the 2001 TG4 All-Ireland final between Laois and Mayo at Croke Park. ©Aoife Rice/Sportsfile
Former GAA President Liam O'Neill says the associations involved mustn't waste the opportunity of having Mary McAleese as chair of the integration process.
It was confirmed last Saturday that the former President of Ireland is set to be the independent chairperson of the integration process between the GAA, the Camogie Association and the Ladies Gaelic Football Association (LGFA).
Speaking on the RTE GAA podcast yesterday, Mr O'Neill described the appointment of the country's former president as "a wonderful compliment to the GAA family".
"I'd have great confidence that she will do it," he stated. "She is an expert at bringing people together. I hope people embrace this opportunity openly and honestly and say 'yes, this is for our good, let's see how we can do it.'
"I think it's a wonderful compliment to the GAA family that a person of Mary McAleese's status would do this for us.
"That's the success of the GAA, that we can get people to do voluntarily for us what you couldn't pay money for – to have someone of her status willing to do that."
Most Read Stories