Kennedy: split-season makes things easier
March 02, 2021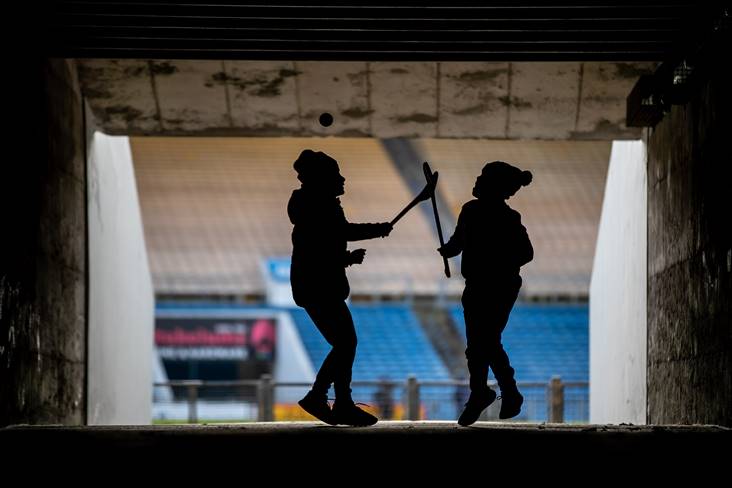 Two young Waterford fans puck around in the tunnels under Semple Stadium, Thurles before the Allianz HL Division 1B round 1 clash against Offaly. ©INPHO/Morgan Treacy.
Tipperary county board chairman Joe Kennedy says the introduction of the split-season will make life easier for players, managers and officials.
This past weekend saw passing the split-season model between club and county competitions which will see All-Ireland finals taking place no later than mid-July from next year.
Speaking to TippFM Radio, Mr Kennedy said that he's fully behind the decision.
"Trying to run a championship at the same time as the inter-county season is going on is a headache for the inter-county players, inter-county managers, the club managers and club players," he said.
"Then the officials are stuck in between so when you divide that into two different seasons it takes all the acrimony out of it."
Most Read Stories