Armagh confirm new deal with McKeever Sports
August 12, 2020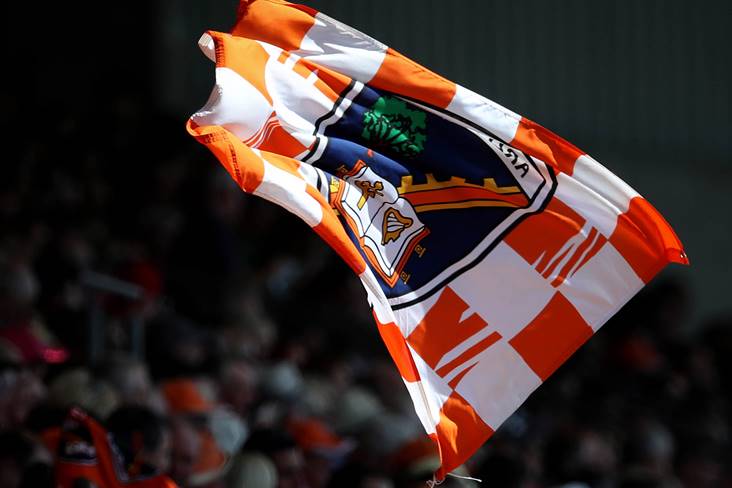 The Armagh flag flies proudly.
Armagh GAA and McKeever Sports have announced a new partnership deal which will commence in November.
The deal is set to see McKeever Sports supplying all of Armagh's official GAA on-field and off-field gear, having joined a select list of manufacturers licensed to produce official kit for the GAA earlier this year.
Armagh will be launching a new jersey and extensive range of supporters leisurewear and a training range on November 1st ahead of the 2020 All-Ireland championships.
Padraic McKeever, Managing Director of McKeever Sports, stated on the announcement:
"We have a strong track record in providing teamwear across Ireland and beyond and welcome the Orchard County, our home county to the McKeever brand with immense pride.
"Our goal in securing the full licensing suite back in early March was to bring freshness, innovation and excellent service to our county teams as we progress into a new decade.
"We are delighted that the Armagh County Board have recognised our endeavours and we are committed to delivering superior quality, high performance teamwear. We are confident that the new McKeever range will help the Armagh Panel deliver on their commitment to strengthen player and community pride, respect and success on and off the field'.
"We look forward to signing more LGFA, Camogie and Mens Inter-county teams to our growing cohort and plan to try and shake things up at county level in the GAA over the coming years."
Armagh county board chairman Mick Savage also commented: "The Armagh County Board is thrilled to partner with McKeever Sports to charge into the new decade as official kit supplier from November 2020.
"A local Armagh sports manufacturer who have extensive experience in Gaelic Games and performance sportswear having built a strong reputation across Ireland. Bringing new innovative and manufacturing expertise, McKeever Sports have been a pleasure to work with from the outset and have set the new partnership up for success.
"Their vision and understanding the needs of high performance teams have aligned with where we as a county want to take our on-field and off-field approach and appearance. We look forward to the new professional partnership with McKeever Sports, as we work together to build success and help take our county teams to new and exciting levels."
Most Read Stories