Police chief enjoyed his first GAA match
January 18, 2020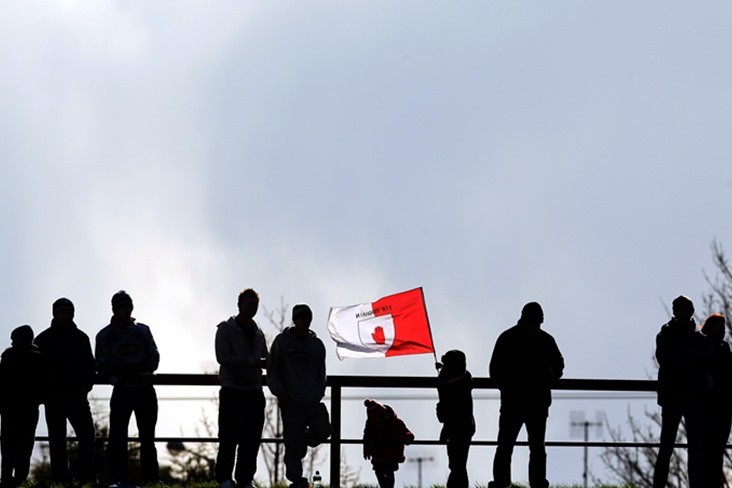 A Tyrone flag flies proudly in the among the crowd
The PSNI's Chief Inspector for Fermanagh & Omagh District Graham Dodds was delighted to attend his first GAA match recently.
The police chief attended the McKenna Cup first round clash between Tyrone and Cavan in Omagh earlier this month after being invited by two friends who support Tyrone.
"I'd been to police GAA matches, but obviously they're played usually behind closed doors. But I'd never been to a proper match. I've policed outside them, but never been as a fan," he told the Ulster Herald.
"I loved the atmosphere. I've policed loads of football matches in my time where people hated each other, particularly when I was in England. It was awful, whereas I couldn't believe all the people were sitting together. It was quite a day."
Chief Inspector Dodds says he now plans on attending a hurling match.
Most Read Stories