Watch: Ballina Stephenites' O'Hora shoots from the hip in post-match interview
August 10, 2020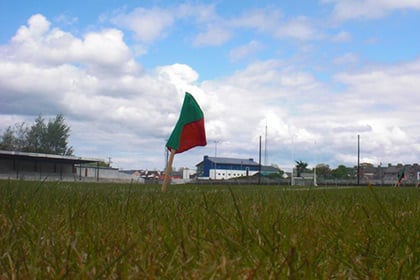 James Stephens Park Ballina
Mayo footballer Padraig O'Hora is bullish about Ballina Stephenites' prospects in this year's Mayo SFC.
When speaking to Mayo GAA TV's Mike Finnerty following his team's 10-point victory over Claremorris which secured their place in the business end of the competition, O'Hora was dismissive of Knockmore's chances of beating his team in their upcoming round 3 encounter.
Indeed, he went a step further and proclaimed they will "beat anybody we come out against this year".
The straight talking O'Hora confidently predicted: "We'll go out and beat them (Knockmore) in two weeks."
Interviewer Finnerty replied: "I love it, any particular reason?"
"No," answered the player.
Finnerty: "Just because, is that the way the Stephenites are looking at this championship – it doesn't matter who, where, when, that's the mindset?"
O'Hora stated: "Just because we'll beat anybody we come out against this year. Simple as."
Most Read Stories