Glass sees nothing wrong with 'specky'
December 07, 2021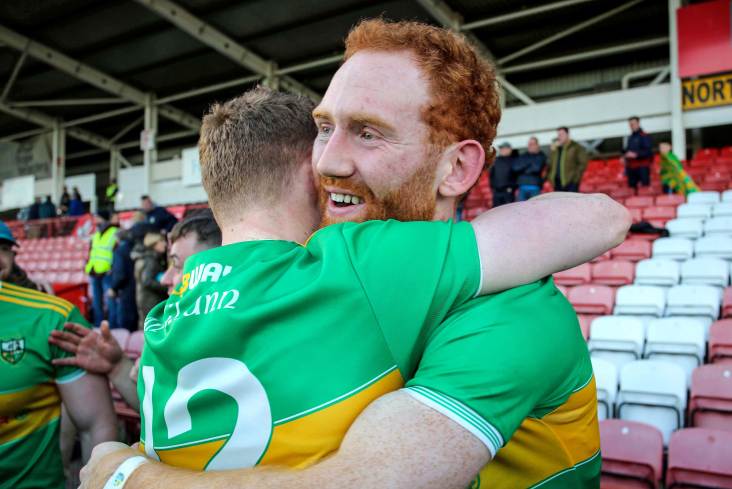 Glen's Conor Glass and Conor Convery celebrate the club's first senior football championship title ©INPHO/Lorcan Doherty
Conor Glass has questioned referee Joe McQuillan's decision to penalise his Aussie Rules-style catch on Sunday.
The former Hawthorn star made a spectacular catch from a kickout in Glen's 1-18 to 0-12 Ulster club SFC quarter-final victory over Scotstown, only for a free to be awarded against him as he was deemed to have kneed Darren Hughes in the back as he climbed for possession.
Taking to Twitter, Glass said of the incident: "Big grey area in GAA. The rulebook states, 'To charge an opponent in the back or to the front'.
"In my opinion, the action of taking a 'specky' is not deemed a charge. We are taught to jump with the knee up & if the opposition is standing under the ball then it is at his own risk."
He added: "The GAA introduced the mark to bring back the art of high catching but if players are going to get penalised for doing so then it defeats the purpose."
Most Read Stories