O'Rourke hopes GAA's top brass "come out and advocate for change"
October 16, 2021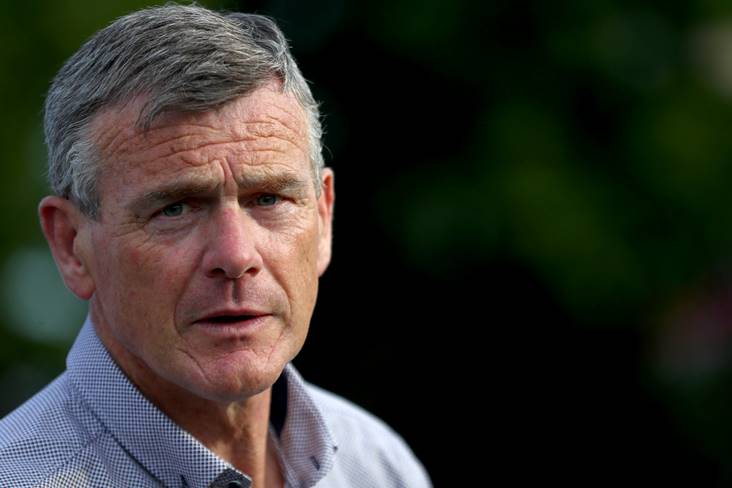 Colm O'Rourke. ©INPHO/James Crombie.
Meath legend Colm O'Rourke has spoken of his surprise and disappointment at the GAA's top brass for not airing their views on the proposals set to be voted on next weekend.
This day week will see delegates voting at Special Congress to potentially change the current format of the All-Ireland senior football championship, with a 60 per cent majority required for a proposal to go through.
Speaking to RTE Saturday Sport, O'Rourke said he is in favour of change in the form of Proposal B, which would see a league-based All-Ireland football championship getting underway in the Spring, but also pointed out that he would like to see GAA chiefs come out with their say.
"I'm very surprised and disappointed we have heard nothing from them," said the two-time All-Ireland winner.
"Larry McCarthy was involved with the proposals along with John Horan, so if they put their name to it they obviously prefer them and have advocated for change.
"I'm also disappointed that Tom Ryan hasn't come out. Leadership is supposed to come from the top of an organisation. Ryan is the chief executive of the GAA and he should be saying what is best for the organisation, the same with the president.
"It should be up to them to give a lead on this. Every organisation needs leadership from the top. Where else are you going to get it? In any company or organisation, the managing director or those involved at the highest level, well if they abdicate their responsibility for major change that will affect people at the bottom then you'd have chaos.
"The GAA deserve that people at the top should come out, one way or the other, to either stay with this broken system or urge people to make this great leap forward.
"I hope they come out and advocate for change."
Most Read Stories