"The game-changer, centred around going forward" - Brennan on Laois exit
January 26, 2021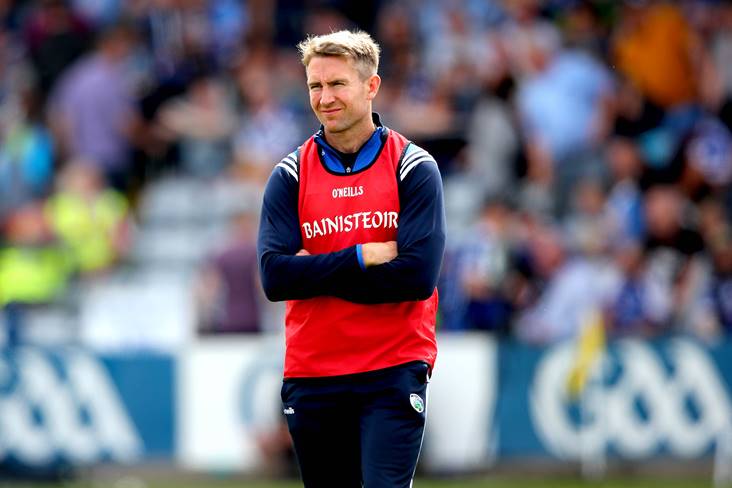 Former Laois manager Eddie Brennan
Former Laois hurling manager Eddie Brennan has spoken on his reasons for departing the O'Moore County.
Brennan stepped down from his role after two years in charge of the team, leading them to Joe McDonagh Cup glory in 2019 as well as a preliminary quarter-final victory against Dublin.
2020 saw their championship outings end in defeat to Clare and Dublin, respectively, and his departure a month later was assumed to be over an inadvertent publication of critical remarks made on the GAA Hour podcast.
However, speaking on RTÉ's Game On programme last night, the eight-time All-Ireland winner said that the off-the-record comments he had made to host Colm Parkinson at the time had been immaterial.
"As a stand-alone thing, it happened and we moved on from that. The main reason, the game-changer, centred around going forward," said the former Kilkenny forward.
"There was definitely a difference of opinion in terms of the vision that myself, Niall (Corcoran) and Tommy (Fitzgerald) had for the lads. The county board, for whatever reason, wouldn't support us on that.
"You're trying to keep moving forward. For the Laoises of this world to make the step up, you need to be resourced, and the level of support has to increase a little bit each year.
"There was a huge reduction in resources that were available to us and that was the simple reason.
"That's their prerogative. I'm well aware there isn't a big hole in the ground for teams to get money and a lot of county boards are struggling in the absence of club matches.
"It is what it is and you move on and learn from it."
Most Read Stories