Advanced mark to test referees' fitness and positioning
October 22, 2019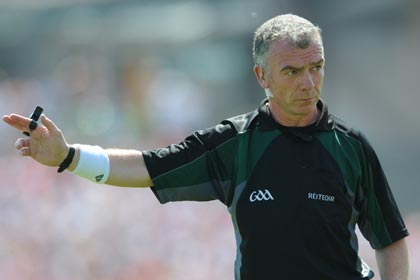 Former refs chief Pat McEnaney
Pat McEnaney says referees will have to be in good shape and well positioned to deal with the advanced mark.
The advanced mark is one of three new rule changes introduced to gaelic football at Special Congress last weekend and former National Referees Chairman McEnaney reckons it could cause problems to match officials who can't keep up with the pace of the game:
"The forward mark means that referees are going to have to be in good enough shape and they'll need to be ahead of the game," the Monaghan man told The Irish Times.
"The problem with that is whereas at county level it's okay because there are less mistakes, but at club level there are more errors and turnovers, and if you're refereeing too far ahead of the game you can get caught out of position."
Most Read Stories