Flynn blasts criticism of GPA
November 26, 2019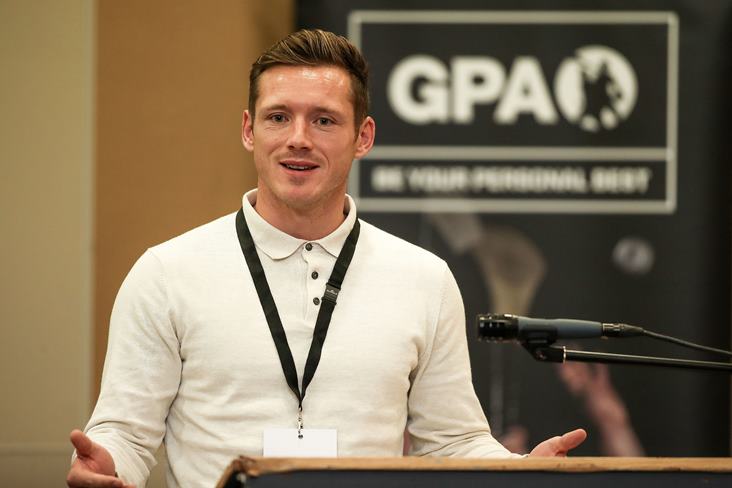 GPA CEO Paul Flynn speaking at the GPA Reps Day
Paul Flynn says the GPA isn't looking to move the GAA towards professionalism.
The players' body chief executive also dismissed the suggestion that the organisation is "out of control", stating that he wants to ensure inter-county players aren't out of pocket for what they do.
"There is one big misconception out there at the moment, with the players, that we're out of control, that we are trying to drive this to professionalism," Flynn is quoted saying by RTE Sport.
"When I finish up in this job, the biggest thing... I don't like using the word legacy... is around changing the culture around how inter-county players deal with their career. And that they realise they are not paid and they are not professionals.
"I would love to see a time that we get to when an inter-county player (doesn't) have to retire because their job has got too demanding — because they are at a mid-management level or have to go international or have to do what they got to do to progress in their career.
"That is not professionalism, that is purely their professions... but I do have a big target to ensure the players don't be out of pocket for what they do.
"That is only the reimbursement of expenses. Not being paid to play, but they don't have to pay to play. There is a big difference."
Most Read Stories