Reidy returns to Clare squad
November 22, 2019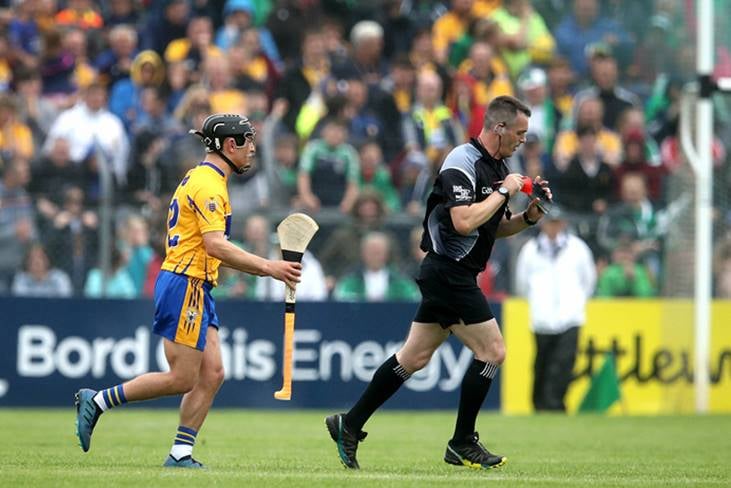 Clare's David Reidy protests with referee James Owens after being sent off
Clare have been boosted by the return of Eire Og's David Reidy ahead of the 2020 campaign.
Reidy opted out of the squad in 2019, but has committed to the coming year under new manager Brian Lohan.
However, Lohan will have to plan without Peter Duggan who is gone travelling, while Conor McGrath will not be returning having missed this year's campaign.
Others to re-join the squad include Eoin Quirke and Stephen O'Halloran, while a number of new faces have also been added.
Clare's first competitive game under Lohan is in the Munster SHL against Tipperary in Nenagh on Sunday, December 15th.
Most Read Stories