Camogie Players' Player of the Year nominees revealed
September 30, 2019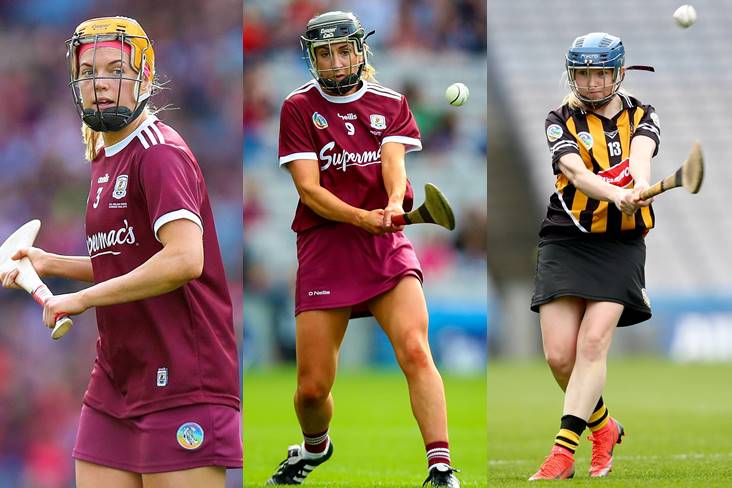 Camogie Senior Player of the Year nominees: Sarah Dervan (Galway), Niamh Kilkenny (Galway) and Michelle Quilty (Kilkenny).
The shortlists for the Camogie Association/WGPA Players' Player of the Year Awards have been announced, with Galway and Kilkenny players in line for the senior award.
Galway, who beat Kilkenny to lift the O'Duffy Cup earlier this month, have Sarah Dervan and Niamh Kilkenny nominated, with Michelle Quilty flying the flag for the Cats.
The Players' Player of the Year Awards honour the outstanding achievement of an individual player in the Senior, Intermediate and Premier Junior Championships.
This year's nominees are as follows:
Senior Player of the Year
Sarah Dervan (Galway), Niamh Kilkenny (Galway), Michelle Quilty (Kilkenny)
Intermediate Player of the Year
Pamela Greville (Westmeath), Dervla Higgins (Galway), Sabrina Larkin (Tipperary)
Junior Player of the Year
Patrice Diggin (Kerry), Sara Murphy (Kerry), Rebecca Noonan (Limerick)
Most Read Stories