GAA in talks with AFL about possibility of International Rules series next year
November 28, 2018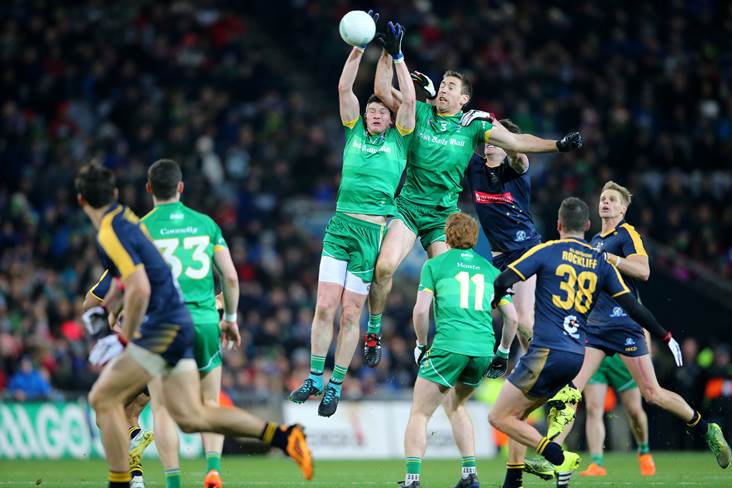 Ireland's Darren Hughes and Gary Brennan field a high ball during the 2015 International Rules test against Australia at Croke Park.
©INPHO/Cathal Noonan.
Discussions are ongoing between the GAA and the AFL to determine if an International Rules series will be held in 2019.
The possibility of a test in the USA was also in the mix when representatives from the two sporting organisations held talks at the recent Wild Geese Trophy in Sydney.
"There is the possibility of there being a rules series next year but they're a long way off being confirmed," GAA director of Players, Club and Games Administration Feargal McGill informed the Irish Daily Star.
"I think there are a lot of advantages to having it, particularly in terms of having an international outlet for players.
"We're inclined to examine the possibilities for definite and all things being equal we would hold on to it.
"But there are other issues. Be it availability of players and the new calendar that we have to take into consideration."
Most Read Stories