Tuam Stadium to undergo revamp
May 24, 2023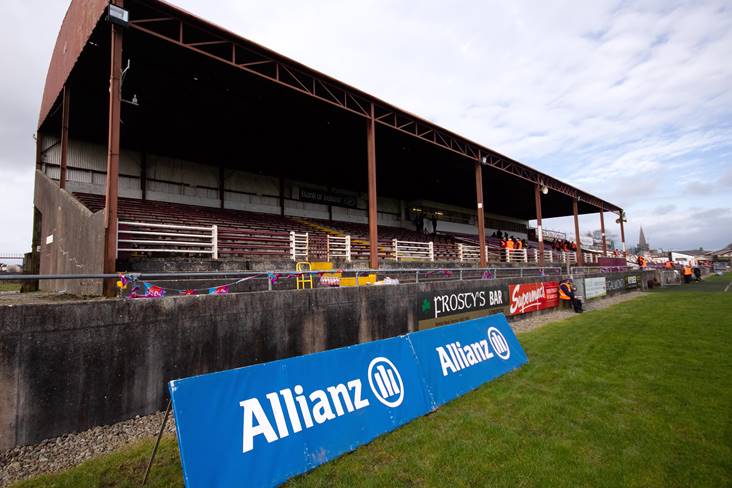 Tuam Stadium before the Allianz FL Division 1 round 4 clash between Galway and Tyrone. ©INPHO/Evan Logan.
The antiquated roof on the stand at Tuam Stadium is to be replaced as part of refurbishment works which will get underway next month.
Galway GAA has announced that the revamp has been made possible by the generous donation of €350,000 from the late Joe and Helen O'Toole of O'Toole's Tuam, who committed to supporting the refurbishment in 2018. Tuam Stadium - which is the spiritual home of Galway football - is expected to remain open for club games during the redevelopment works.
Galway GAA chairman Paul Bellew said: "This is great news for Tuam Stadium. We want to sincerely thank the late Joe and Helen O'Toole for the extraordinary donation to this project. In particular, we want to acknowledge the work and commitment of Mary Lardner in making this a reality.
"We are also grateful for the fundraising efforts of DAFTS and the support of the Tuam Stadium Committee, Connacht Council and Croke Park in seeing this coming to fruition."
Most Read Stories