Harte slams criticism aimed at Louth after O'Byrne Cup walkover
January 22, 2023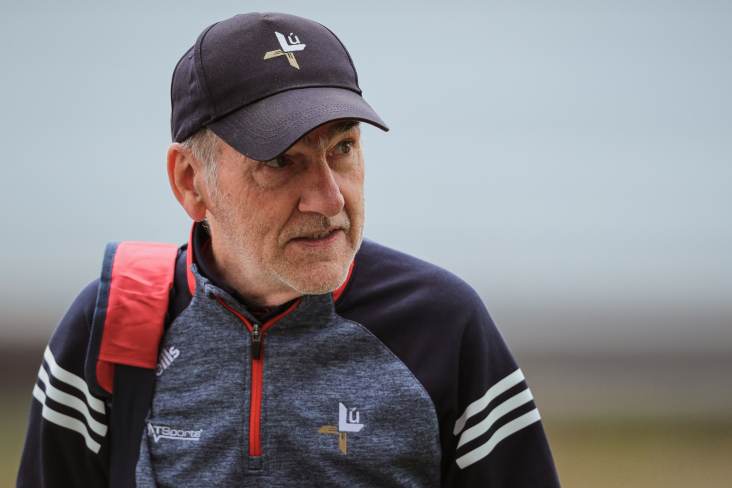 Mickey Harte
Louth boss Mickey Harte has hit out over criticism his team received during the O'Byrne Cup campaign after having conceded a game in the competition.
Harte's men have Wexford a walkover in the third round having already qualified for the semi-finals and it was a move questioned by Offaly boss Liam Kearns, with the Kerry native claiming that "the integrity of the competition" was shot as far as he was concerned.
Offaly themselves withdrew from their semi-final, giving Louth a direct route to yesterday's decider against Longford in which the Midlanders prevailed in by 3-13 to 0-12.
Speaking to media after the game at Pearse Park, said that Louth had informed Leinster Council of their decision not to face Wexford due to the travelling involved for what would've been a midweek clash.
"We made it totally clear before a ball was kicked that was our position," the former Tyrone manager told LMFM.
"For people to suggest otherwise that we pulled out of the competition, or we're trying to abandon the competition, or do it harm, that's people who don't know what they're talking about and they've been quite vociferous in what they've been saying.
"But I never heard anybody talking the full truth yet – that we did everything above board, that Leinster Council were properly informed of everything we were doing and we didn't refuse to go to Wexford on Wednesday night.
"We had declared long in advance, before we kicked a ball, that we weren't going. So I think people need to get that narrative really back straight and right again, that we didn't do anything out of order, we did everything by the book."
Most Read Stories