Wexford propose life bans for referee abuse
September 28, 2022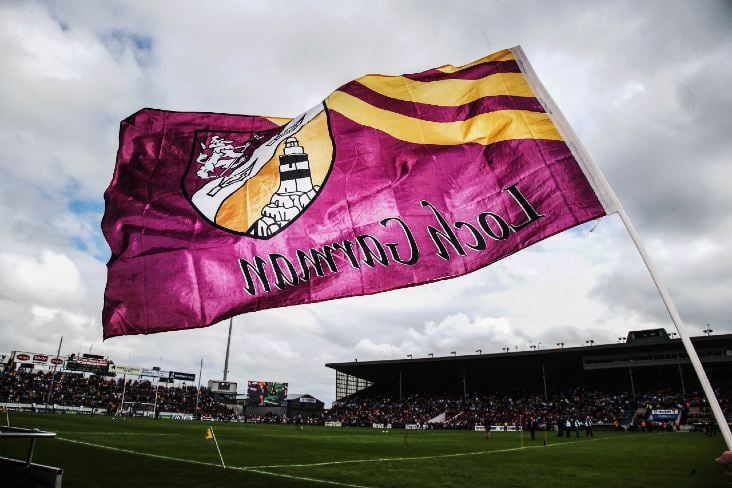 Wexford's club fixtures are set to go ahead this weekend
Wexford's executive, referees and the referees' administration committee has decided that all games across the county this weekend will go ahead as scheduled.
A meeting was held at Chadwicks Wexford Park last night (Tuesday) "to discuss the promotion of good discipline and the protection of referees" after an alleged incident during a junior football championship clash last Sunday.
The alleged incident led to a member of the St Joseph's club being suspended and is the second involving the alleged assault of a match official in the Model County in the space of six weeks.
Wexford GAA released the following statement last night: "The executive of CLG Loch Garman hosted a meeting of referees, the Referee Administration Committee and members of the CCC tonight in Chadwicks Wexford Park. The purpose of the meeting was to discuss the promotion of good discipline and the protection of referees.
"Micheál Martin, Cathaoirleach CLG Loch Garman, outlined the work to date of the Referee Administration Committee as part of the Strategic Plan and an overview of the GAA Disciplinary process was given.
"There was an open discussion with a focus on arriving at actions to improve the overall discipline at our games and ensuring the protection of referees from verbal or physical threats.
"The following actions were agreed:
All clubs must hold a workshop for mentors from Under 11 to Adult in their club before Wednesday, 5 October 2022 to go through a self-evaluation of their conduct towards match officials. All clubs must report to the County Executive on Thursday, 6 October that the workshop has taken place, who was in attendance and findings arising from the workshop. Any club who does not confirm the workshop has taken place will have their fixtures postponed (at all levels) until the workshop has been held.
Wexford GAA will propose at the next meeting of Central Council that a Special Congress be held to:
Remove the current 96-week maximum term of suspension for verbal or physical threat to an official together with debarment and/or expulsion from the Association as penalties that may be considered.
Commence a review and simplification of the GAA disciplinary system.
Overhaul the "Give Respect – Get Respect" campaign to ensure a comprehensive education programme for mentors, players, parents and supporters. This programme should include a simplified version of playing rules to give a greater understanding to those who provide commentary on refereeing decisions and be included in all coach education programmes.
Mark all pitches with a designated area that mentors must remain in during games for all competitions.
Wexford GAA will seek to pilot a "Respect the Ref" campaign in conjunction with Wexford Camogie and LGFA across all age grades in 2023. This will be aimed at players of all ages, mentors, parents and supporters. We will also engage with a third level institution to commence a research project in this area.
Wexford GAA will publish disciplinary sanctions imposed on players and clubs in a timely fashion.
Games will proceed as fixed for the coming weekend and all players, mentors, parents and supporters will provide the deserved support to our referees and match officials.
"In addition, prior to all games for the remainder of this year, players, team mentors and referees will line up for a Give Respect – Get Respect handshake prior to the game."
Most Read Stories