McConville criticises voting system at Special Congress
October 25, 2021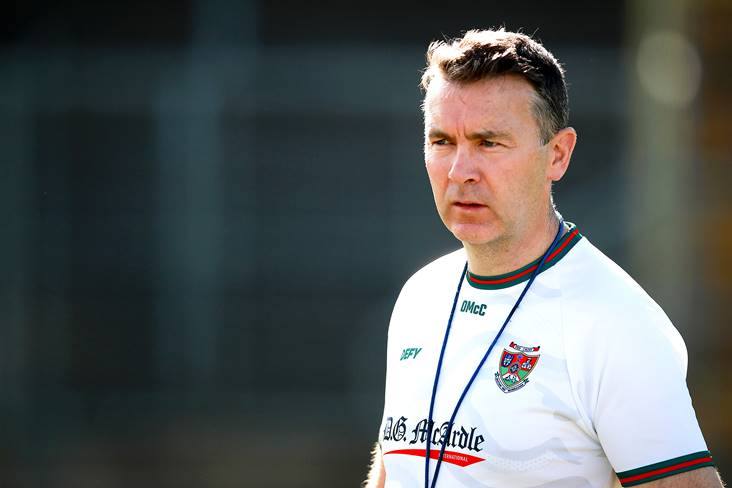 Oisin McConville. ©INPHO/Tommy Dickson.
Former Armagh star Oisin McConville has criticised the voting system used at Special Congress.
Saturday saw delegates at Croke Park vote and reject Proposal B, instead favouring a revert to the system that was last used in 2017 All-Ireland SFC, with qualifiers and quarter-finals, but no Super 8s taking place.
The 50.6 per cent of the vote was short of the 60 per cent required for Proposal B to pass.
McConville has since slammed the way in which the voting system was operated, saying that if there had been total transparency to how delegates vote, rather than using a secret ballot, the motion may have been a lot closer to passing.
"Absolutely, they should be transparent," McConville told BBC Sounds' GAA Social Podcast.
"I can tell you this: Things would change dramatically. You leave a county board meeting, and you're told to vote one way, and you go down there and vote in a different way - where's the trust?
"You won't believe the pressure that's put on in certain areas to vote in certain ways when it comes to Congress - whether that be for the presidency or something like today.
"Delegates change their mind over that weekend. If they leave a county board meeting on a Thursday night, and they're heading to Congress on a Saturday, they should vote the way that they said they would vote, the way it was expressed that they should vote. That is not happening. If that had happened today, I think we would have been very close to 60 per cent.
"It brings me back to the interview that Jarlath Burns did after he didn't get the [GAA] presidency. He said, 'I want to thank all those that voted for me, and I hold no ill will for those who said they'd vote for me, and didn't'. That tells you all you need to know."
Most Read Stories