Mullane can't see Canning making retirement U-turn
October 25, 2021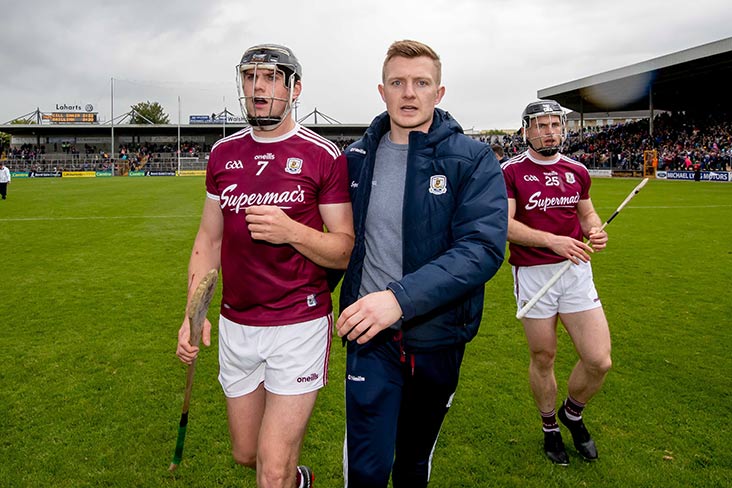 Galway's Joe Canning congratulates Joe Cooney after the win over Kilkenny in Nolan Park
Former Waterford star John Mullane can't see Joe Canning reversing his decision to retire following Henry Shefflin's appointment in Galway.
In what was a surprise twist last week, 10-time All-Ireland winner Shefflin took the reins as Galway boss after it looked as though Davy Fitzgerald was about to be named as Shane O'Neill's successor.
Since Shefflin's appointment, speculation has been mounting that Canninng, who announced his retirement in July, could be pursued to return to the marron and white jersey.
Speaking to RTÉ's Sunday Sport, Mullane doesn't think it will happen.
"I don't think so. I think Joe has made the right move for himself, the right move for Galway hurling," he said.
"I think it might make Henry's job an awful lot easier when he sits down with the other lads and says he wants to take Galway hurling in a different direction."
On the appointment of Shefflin itself, the Deise man added: "I think it's great for hurling. I would really hope that Henry does well. He's a very astute man. He knows the game inside-out, led Ballyhale to two All-Irelands. The personnel he surrounds himself with is now crucial."
Most Read Stories