GAA told to increase its contribution to Casement Park
October 25, 2020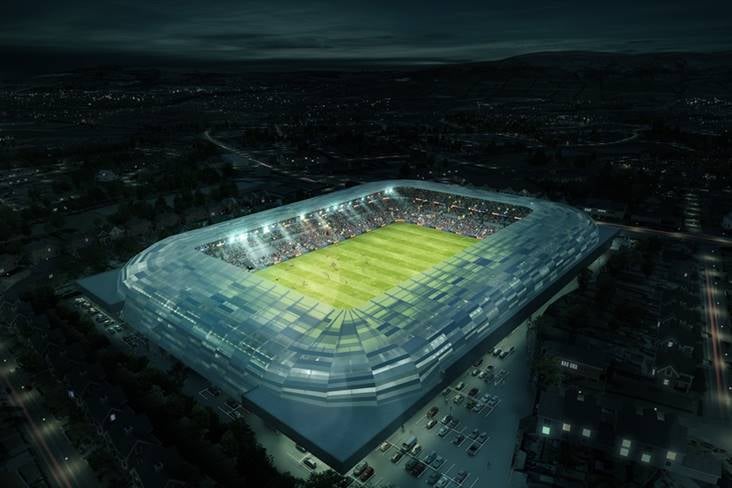 The revised plans for Casement Park revealed in October 2016
Northern Ireland Sports Minister Carál Ní Chuilín has confirmed that the GAA will need to up its contribution to the redevelopment Casement Park in order to cover the £33m overrun on the project.
With the estimated cost of redeveloping the west Belfast venue - which was recently granted planning permission after a long delay - having risen from £77m to £110m, the GAA will be expected to contribute more than the £15m had it initially pledged.
Speaking on the BBC's Sunday Politics, Ní Chuilín said: "It's not tenable to have that position.
"I understand the GAA having that position prior to the planning application. But certainly if the executive is being asked to meet the overrun and the costs that have increased, the GAA should be doing the same thing as well and I've told them that."
Most Read Stories